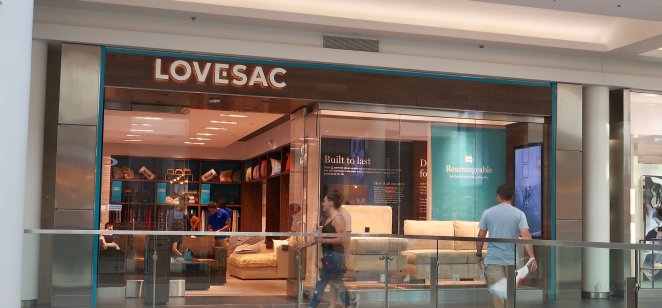 Lovesac reported second quarter net income of $8.4m, after the modular furniture company saw increases across all sectors.
After reporting a loss during the same quarter in 2020, the company reported a per share net income of $0.52. After the earnings report, the Stamford, Connecticut-based company's shares shot up 16% to $58.54, but well below its 52-week high of $95.51. The company's shares have increased 17% since the beginning of 2021.
Adjusted EBITDA was reported at $12.4m during Q2.
The company said in a statement its quarterly net sales growth rocketed by more than 65%, while its comparable sales growth increased nearly 39.5%. Lovesac reported a $1.1m loss during Q2 2020. The company is posting $102.4m in revenue during the period.
The quarterly sales growth was due mainly to increased sales and lower promotional discounts.
Q3 expectations
In the statement, the company's CEO Shawn Nelson described the results as "strong," adding it marks the 14th consecutive quarter of 25%-plus growth for the furniture seller, which brought back the beloved beanbag chair.
"The third quarter is off to a strong start and as we look to the second half of the year, we are confident in our ability to execute on our key strategic growth priorities and navigate the tight supply chain environment," he said.