Lordstown Motors names Adam Kroll as new CFO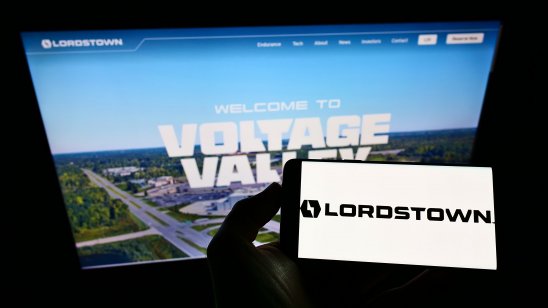 Lordstown Motors on Wednesday named Adam Kroll as chief financial officer effective 25 October, the company said in a press release.
Kroll will replace Rebecca Roof, who will remain with the company until 31 December. Roof replaced Julio Rodriguez who resigned in June.
Kroll's salary will be $450,000 (£329,707) per year, with a bonus targeted at least 80% of his annual compensation ($360,000). Additionally, Kroll will receive 200,000 stock options with a strike price set at Lordstown's closing share price the day before his effective employment date, 22 October, as well as 250,000 restricted shares vested over three years.
Kroll previously served as chief administrative officer for EV truck manufacturer Hyzon Motors, which went public after listing on Nasdaq under the ticker HYZN on 12 July via a merger with SPAC Decarbonization Plus Acquisition Corp.
Kroll has nearly 25 years of financial, operational and capital markets experience. He previously worked as an investment banker at JP Morgan focused on the automotive industry.
In August, the electric vehicle maker named Daniel Ninivaggi as its new chief executive, replacing Steve Burns who resigned in June.
Lordstown, which trades over the Nasdaq exchange under the ticker RIDE, was trading at $5.19, relatively flat to the $5.22 opening share price.
"(Kroll's) deep understanding of the automotive industry and experience in financial operations and strategy will have an immediate impact as we focus on bringing our Endurance pickup truck to market and completing our recently announced partnership with Hon Hai Technology," Ninivaggi said in a statement.
Read more: Shares tumble on factory sale news