Lithium Americas (LAC) to buy Millennial Lithium (ML)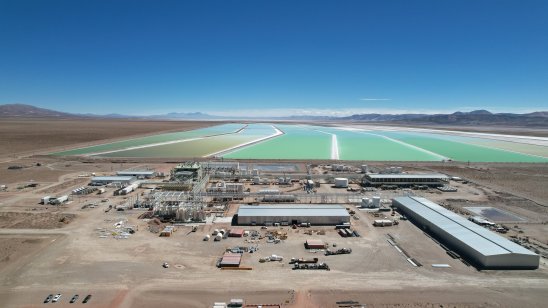 Lithium Americas Corp. has entered into a "definitive arrangement agreement" to acquire Millennial Lithium, the two Vancouver-based companies announced jointly on Wednesday.
Millennial Lithium (ML) shareholders will receive stock in Lithium Americas (LAC) at the value of C$4.70 per share, plus one-tenth of a Canadian cent in cash for a total consideration of about $400m (£297m). When the deal closes, Millennial shareholders will own about 9.1% of Lithium Americas. That figure is based on LAC's closing price for its shares on 16 November.
Lithium Americas sought to acquire Millennial because it owns the mining rights to the 12,000-hectare Pastos Grande lithium brine project in Salta province, Argentina, just 100 kilometres away from Lithium America's Caucharí-Olaroz project.
Complementary project
Lithium Americas president and CEO Jonathan Evans has said the Pastos Grande project could have a 40-year lifespan, and potentially even longer if surrounding properties are added to the project in future.
"This transaction is a rare opportunity to add a complementary lithium brine project and leverage our expertise developing Caucharí-Olaroz as the largest new lithium carbonate operation to come online in over 20 years," Evans said. "We are confident Pastos Grandes can provide significant value for all shareholders as we execute on our growth strategy in the region over the coming years."
CATL tried to acquire Millennial
Lithium Americas' offer to acquire Millenial was first announced 1 November. Chinese battery manufacturer Contemporary Amperex Technology (CATL) had previously entered into a definitive arrangement agreement with Millennial for an all-cash offer of C$3.85 a share, but Millennial's board terminated that agreement when it found Lithium Americas' offer to be superior.
Millennial president and CEO Farhad Abasov said the Lithium Americas deal will provide more value to shareholders than CATL's would have.
"The high premium to the CATL Arrangement Agreement highlights the quality of the Pastos Grandes project and the efforts by the Millennial team over the past four years," Abasov said. "Lithium Americas brings significant technical expertise and financial flexibility de-risking the development of Pastos Grandes and generating further upside for Millennial Shareholders."
Lithium demand rising
The global hunger for lithium has led to it being coined the "white gold" of the modern era. Joe Lowry, an expert in the field, spoke with Capital.com about the worldwide demand. Lowry's company, Global Lithium, provides advisory services to lithium producers, purchasers and investors, including market analysis, price forecasting, product sourcing, and support for negotiations.
"In 2020, lithium demand was about 300,000 metric tons of lithium carbonate equivalents, and roughly 65% of that went into batteries," Lowry said. "The consensus estimate on demand is that it will reach one million metric tons of lithium carbonate equivalents by 2025. This took about seven decades, but the second million tons will come in less than five years."
Demand will outstrip supply
Lowry added that "the lithium industry can't support that demand. Not because there isn't enough lithium. There's plenty of lithium in the world. But it hasn't been invested in."
Lowry, who is based in Charlotte, North Carolina, also hosts "The Global Lithium Podcast." Over the years, he's had six executives from Lithium Americas appear on his show to discuss the business and the industry.
Lowry said that while traders could be considered "late to the party" if they are buying lithium stocks at this stage of the game, he believes there is still money to be made. "The good thing about these stocks for day traders is that they're pretty volatile."
Read more: Global lithium rush sparks takeover fight for Canadian miner