Life Time Holdings prices downsized IPO at $18 per share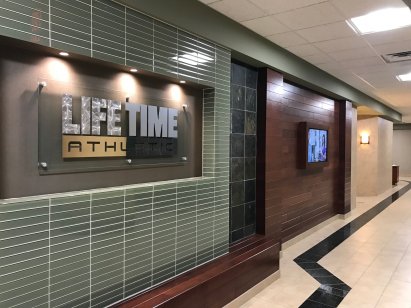 Life Time Group Holdings set a price for its initial public share (IPO) offering overnight at $18 per share, the company announced.
The offering raised $702m (£516.7m) and gives the operator of more than 150 luxury health clubs a $3.6bn valuation. Shares will begin trading Thursday on the New York Stock Exchange under the stock symbol "LTH".
Lowered expectations
The 39 million shares offered was downsized from the 46.2 million shares initially planned and came in at the low end of price guidance, set in the $18 to $21 per share range, according to the shelf registration filed 29 September with the US Securities and Exchange Commission.
BofA, Goldman Sachs and Morgan Stanley acted as joint lead bookrunners on the offering, with BMO Capital Markets, Deutsche Ban, JPMorgan, Mizuho, RBC Capital Markets and Wells Fargo acting as co-managers.
The underwriters were allocated an additional 5.85 million overallotment shares.
Life Time plans to use proceeds from the offering to repay debt and for working capital and general corporate purposes. At 30 June, the company had $2.4bn of debt and cash and cash equivalents of $104.2m.
Covid impact
The Chanhassen, Minnesota-based health club operator was hit hard by the Covid-19 pandemic, having to close all of its fitness centres on 16 March 2020. As a result, the previously profitable company lost $360m in 2020, versus a $30m profit in 2019, the company reported.
"As of 31 August 2021, all of our 155 centres were open," the company said in its registration statement.
Through the first half of 2021, the company had a net loss of $229m, or $1.65 per share, on $572m in revenue compared to a net loss of $182.7m, or $1.26 per share, on $488.9m of revenue in the first half of 2020. Adjusted EBITDA in H1 2021 was negative $14.8m compared to negative $32.5m in the prior year.
Average revenue per membership fell to $984 in the first half of 2021, versus $2,172 in the profitable full-year 2019, before Covid-19 closures.
Life Time operated 154 fitness centres as of 31 July, located in 29 US states and the province of Ontario, Canada and had more than 1.4 million individual members.
Read more: Life Time targets nearly .2bn valuation in IPO