Lennar (LEN) sinks due to 'whack-a-mole' supply chain woes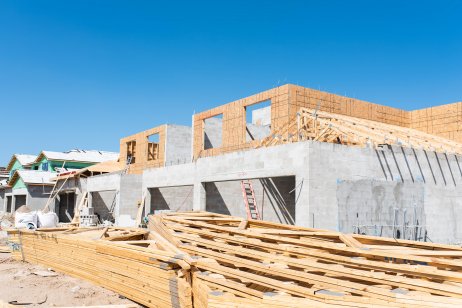 Lennar (Nasdaq: LEN) stocks dropped about 4% Thursday after the home builder posted lower-than-expected fiscal Q4 results, citing supply chain gaps and related woes.
The Miami-based company, one of the largest home builders in the US, missed its quarterly profit estimates as pandemic-driven supply chain issues caused higher product costs, labour shortages and house delivery delays, the company said in a news release.
Lennar share prices opened at $108.86 Thursday and rose to $110.93 before dropping to $106.82. The share price settled at $109.37 by mid-afternoon.
Earnings
A slight increase in home prices in the US helped the company report earnings of $3.91 per share, which was still below an anticipated $4.15 per share. Revenue was up 24% to $8.4bn vs a forecasted figure of $8.5bn.
Lennar's home delivery backlogs at the end of the Q4 period ended 31 November sat at 23,771, a 26% increase from 18,821 backlogs in the same period last year. Home deliveries increase 11% to 17,819 homes.
Cycle time expands
"Our cycle time expanded about two weeks from the third quarter, driven by rapidly changing supply chain issues," co-CEO Jon Jaffe said.
The supply chain issues are creating a "game of whack-a-mole," Jaffe added.
To combat that, he told investors that senior executives spent six weeks this year visiting communities to build strategic trade partnerships and streamline supply chain efficiencies.
Disciplined house building
Lennar has implemented stock-keeping unit reductions and is focused on maintaining a disciplined house-building start pace for 2022, Jaffe added.
In October, Lennar announced it was investing in Austin-based ICON, a pioneer of large-scale 3D printing, to build the largest-ever community of 3D-printed homes to date using innovative robotics and software. Ground will be broken in 2022 for a 100-home community in Austin, Texas.
Lennar inked a deal in November with construction technology innovator Veev to build a 102-home community northern California.
Read more: Supply issues and higher prices hit UK construction firms