Landsec (LAND) shares up on "positive" half-year results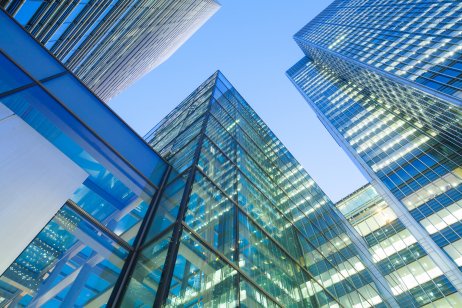 Commercial landlord Land Securities (Landsec) posted its half-year financial results on Tuesday for the six months up to 30 September and reported a "positive business performance".
It said its EPRA earnings, the measure of the underlying operating performance, had gone up 56.5% to £180m ($240m), as gross rental income fell 3.8% to £282m.
Moreover, it reported profit before tax for the period of £275m, compared to a 2020 loss of £835m, and said its board declared a dividend of 15.5p per share for the period, rising from the 12.0p distribution a year ago.
The company said its combined portfolio was valued at £11bn, with a valuation surplus of £81m.
Strong financial position
The company said it was in a strong financial position and reported low leverage with a group loan-to-value ratio of 31.8%, compared to 32.2% at the end of March.
It said adjusted net debt was at £3.5bn, in line with what it reported in March.
Moreover, it noted it had cash and available facilities of £1.6bn.
Building strategic momentum
The group also announced it had disposed of £250m of assets and progressed its strategic acquisitions, totalling £616m.
"We are on-site with one million sq ft of committed development, and with recent and planned acquisitions we have a near-term pipeline of 2.5 million sq ft of potential development opportunity," the business said.
It also noted how it was focusing on Central London offices, where it develops, owns and manages units – as well as major retail destinations and mixed-use urban neighbourhoods.
"What binds these three types of development together is the importance of a sense of place to their enduring success and to that of their surrounding areas," the company said.
CEO comments
"We have used the last six months to drive our business forward, disposing of £250m of assets and progressing £616m of acquisitions that will accelerate our strategy and provide greater opportunities for growth," CEO, Mark Allan, also noted.
"In focusing our strategy on shaping three distinct places – central London offices; major retail destinations; and mixed-use urban neighbourhoods – we are bringing renewed vigour to the business and creating value for all our stakeholders. One of the ways that we create value is by taking leadership positions on the issues that matter. Today, we are proud to set out a fully costed investment plan to transition our business towards net zero, ensuring that we deliver on our science-based target to reduce our carbon emissions by 70% by 2030.
"Our actions over the last six months and throughout the pandemic have enabled us to significantly increase operational activity and we remain in a strong financial position. We look forward to demonstrating further progress over the coming months," he added.
Shares in Land Securities Group were up 3.69% on Tuesday afternoon.
Read more: Vodafone (VOD) stock soars on strong half-year performance