L&T Finance (L&TFH) falls on plan to sell unit to HSBC India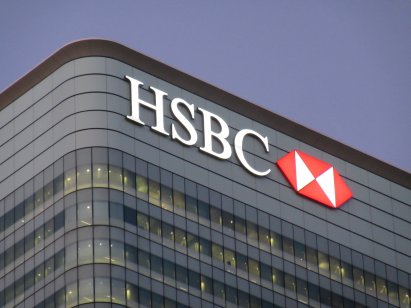 Shares of India's L&T Finance Holdings (L&TFH) fell on Friday after the non-banking financial company said in an exchange filing on Thursday that it agreed to sell 100% equity shares of its wholly-owned mutual funds arm L&T Investment Management to its rival HSBC Asset Management (India) for $425m.
Shares of L&T Finance Holdings fell 6.5% to INR77.2 on the National Stock Exchange before noon.
L&T Finance Holdings will be entitled to excess cash in L&T Investment Management (LTIM) until the completion of the acquisition, which is subject to regulatory approvals, according to the filing.
The sale of the mutual fund business was in line with the strategic objective of L&T Finance Holdings of unlocking value from its subsidiaries to strengthen its balance sheet, the release noted.
Unlocking value from subsidiaries
According to HSBC AMC, the proposed buyout was in line with its strategic growth plans in India.
LTIM's mutual fund manages assets worth INR803bn and has over 2.4 million active customer accounts. It is the 12th largest asset management company in India as of September 2021. The HSBC asset management company manages assets worth INR117bn.
Dinanath Dubhashi, managing director and chief executive officer of L&T Finance Holdings said: "When seen alongside the recent capital raise it provides us with enough ammunition to increase the pace of retailisation in our lending portfolio, which is one of our long-term goals."
"Over the past 10 years, L&T Mutual Fund has garnered the trust of stakeholders across the spectrum, backed by steady and stable performance. The journey from an AUM of a few thousand crores to over INR800bn this year speaks of the strength of the L&T brand," he added.
Upon securing required approval, HSBC intends to merge the operations of LTIM with that of its existing asset management business in India.
Read more: HDFC sees financial, auto, metal stocks underperforming