JP Morgan fined $200m for unapproved firm communications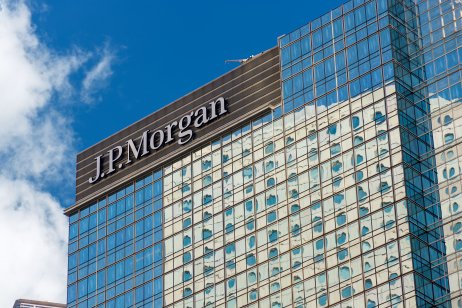 JP Morgan Securities,will pay fines of $200m (£150.4m) after admitting it failed to monitor and archive communications by employees discussing regulated activities.
The brokerage arm of JPMorgan Chase, also admitted it failed to save employees business-related messages, according to press releases from the US Security and Exchange Commission (SEC) and the US Commodities Futures Trading Commission (CFTC).
The bank was fined $125m by the SEC, the largest fine levelled against a firm for record-keeping violations, and $75m by the CFTC.
"What's going on here is the upholding of the market's integrity and maintaining investors' confidence." David Kass, clinical professor of finance at the University of Maryland's Robert H. Smith School of Business, told Capital.com, adding the hefty fine "isn't a slap on the wrist" for the bank.
JPMorgan shares were trading lower Friday, falling as much as 3% to $155.18 per share.
Messages
More than 10,000 messages were sent by upwards of 100 employees on their own devices, government documents show.
The messages involved discussion of investment strategies, client meetings, and views on daily market events as well as trends people were tracking, government documents state.
The agencies said from January 2018 through at least November 2020, JPMorgan Securities employees conducted business by using non-company messaging platforms, such as Facebook, WhatsApp, text messages and personal email accounts to discuss the markets.
JP Morgan admitted that such practises were common and widespread by traders, including managing directors, who also are guilty of breaking the laws. "The very people responsible for implementing and ensuring compliance" were complicit, the agencies said.
In October, SEC Enforcement Director Gurbir Grewal announced the agency's goal is to require Wall Street banks to admit wrongdoing when they settle enforcement actions, to better deter violations of the law.
"When it comes to accountability, few things rival the magnitude of wrongdoers admitting that they broke the law, and so, in an era of diminished trust, we will, in appropriate circumstances, be requiring admissions in cases where heightened accountability and acceptance of responsibility are in the public interest," Grewal said.
The bank's admission of guilt is notable, said Clifford Rossi, former chief risk officer at Citigroup Consumer Lending Group and federal bank regulator, told Capitol.com. Companies normally try to avoid admitting it violated laws in order to protect themselves against litigation and reputational reasons, he said.
Rossi, who now teaches risk management at the University of Maryland, said, "There is a risk of JP Morgan's reputation being tarnished," he said.
What is your sentiment on JPM?
Vote to see Traders sentiment!
"Even the best risk management, compliance systems aren't 100%."
by
Clifford Rossi, Professor of the Practice, University of Maryland School of Business
Record keeping
"Since the 1930s, recordkeeping and books-and-records obligations have been an essential part of market integrity and a foundational component of the SEC's ability to be an effective cop on the beat," SEC Chairman Gary Gensler said in a statement. "As technology changes, it's even more important that registrants ensure that their communications are appropriately recorded and are not conducted outside of official channels in order to avoid market oversight."
Rossi said traders' and bankers' technology have changed the way traders, salespeople and bankers' communicate. Prices and gossip were once swapped over a recorded phone line or digitally archived desktop software.
Today, cellphones, encrypted apps and other devices are used to communicate. JPMorgan's policies prohibited the use of those apps for firm business, but officials said the firm did not adequately supervise whether employees followed the rules, according to press reports.
"It can be difficult with all the technology available to have that close of a handle on what traders are doing," Rossi said." Even the best risk management, compliance systems aren't 100%."
He added since following employees' communications became more difficult during the pandemic when employees started working from home. However, SEC documents states the record-keeping issue began before the start of Covid-19 in March 2020. The breakdown started in January 2018.
In the high-stake game of banking, Rossi said, traders tend to be more risk takers and it is the job of risk management to "reel them back from the edge."
In addition to the fine, JPMorgan agreed to hire a compliance consultant to review how it oversees employee communications on personal cell phones and recommend any needed improvements. The bank has begun improving how it trains and oversees employee communications, according to a settlement order with the SEC
Read more: HSBC Bank fined £63.9m for deficient transaction monitoring controls