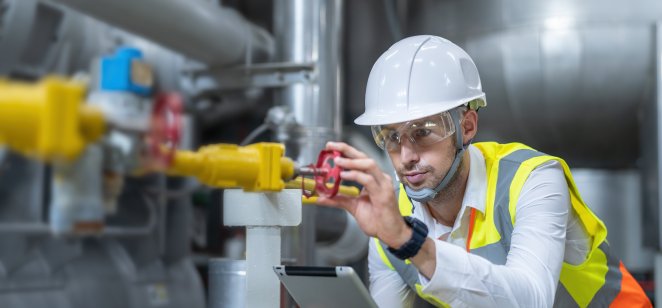 Full year numbers land tomorrow from industrial chemist Johnson Matthey (JMAT). Knocked hard from shuttering its electric vehicle battery division in November, Johnson Matthey shares are more than 26% lower compared to a year back.
But Matthey stock exploded 20% higher in late April when Standard Industries, a US chemicals and property investment business, bought a 5% stake.
In their element?
The stake was significant because Standard bought chemicals business WR Grace for $7bn last summer. The JM share price bump, courtesy of Standard, looked a welcome lift for new CEO Liam Condon, ex Bayer, succeeding Robert MacLeod in March.
MacLeod presided over JM's November exit – a shock, particularly for the UK's automotive industry and an ignominious call for MacLeod – from developing cathodes for electric car batteries.
This was a natural successor, JM hoped, from its shrinking catalytic convertor market, responsible for more than half its revenues.
Golden goose fails to lay
JM's cathode technology, known as eLNO, was under huge pressure from Asian competition. "The premium for our product has been eroded," MacLeod admitted in November, reported by the FT.
JM's bet on battery tech failed, the competition – think LG Chem in South Korea, a supplier to Tesla, and CATL in China – proving remorseless.
The price? A shocking £314m impairment charge. JM's situation was made worse by the chronic supply chain crisis swamping automotive markets, not to mention skilled labour shortages in some markets.
Re-charge potential – Jefferies
This is old news but it's context for what may happen next to the 205-year-old British company, newly demoted from the FTSE 100.
Why did Standard, now thought to be JM's fifth biggest shareholder, buy so heavily into JM?
In a note broker Jefferies said they considered Standard's tie-up "to be something like an ideal owner for [Johnson Matthey], operational overlap on the process catalyst business and an ability to take a long-term view on the cash generation from the Clean Air [automotive and emissions] business".
Jefferies upgraded JM to Buy from Hold earlier in the month.
What is your sentiment on JMAT?
Vote to see Traders sentiment!
Serious money move in?
Will Standard call it a day at just 5%? It's unlikely.
JM's catalytic convertor business is a doughty bread giver still, despite electrification pressures. This ageing tech will be used in hybrid vehicles right up to 2035.
Keeping the faithful happy, the company saw the second chunk of its £200m share buyback scheme kick off in February.
It's also been helped by rising precious metal prices, lifting underlying operational profits. Boss Liam Condon still though has to make a decision on the hydrogen business – will it be spun off?
A note of caution: Morningstar says the Russia-Ukraine war has changed the outlook for the European chemicals market, "leading to a more ominous picture in the back half of the year given our expectations for sustained raw material inflation and rising interest rates."
This morning JM shares were up 1.56% to 2,338.00p. One to watch, especially if serious institutional money continues to build.
Precious metal support?
Johnson Matthey thinks palladium and rhodium markets could shift back into deficit in 2022 with lower South African supplies and Russian shipments risk.
"Demand growth will be constrained by weak vehicle output, and cost-saving programmes by auto and industrial consumers," it said in a recent report.
It added: "High prices have triggered significant thrifting by Chinese automakers, increased substitution of palladium with platinum in gasoline autocatalysts, and reductions in rhodium use by glass companies."
But prices for both metals remained strong during the first four months of 2022 it says "with palladium climbing to an all-time high of over $3,300 in March as supply concerns intensified".
Further reading