JLR-parent Tata Motors shares rocket on electric vehicle push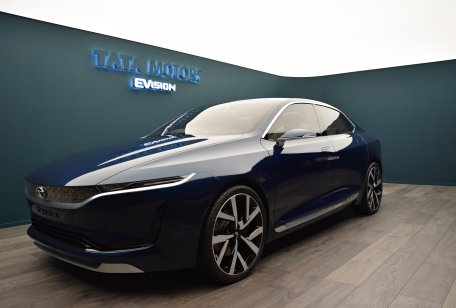 Automobile giant Tata Motors' shares struck a one-year high on Wednesday, on news that the company is racing to build electric vehicles in India.
Tata Motor's (TML) stock zoomed 19.5% to INR502.90 ($6.67) in mid-morning trade on the National Stock Exchange (NSE), a day after the automaker raised close to $1bn to expand its emerging clean mobility business in the sub-continent.
The counter has gained some 167% so far this year, valuing the motor vehicle manufacturer at INR1.78trn.
The Jaguar Land Rover (JLR) owner wants to "lead the charge" in the Indian electric vehicles (EV) market, company executives told investors on a conference call late on Tuesday. The goal is to capture a 20% share of the domestic EV pie over five years, they said.
Leading the EV market
The maker of the Nexon electric compact sport utility vehicle (SUV) said it is open to strategic partnerships in the EV space. Roping in a partner is "not on the front burner", however, noted the management. Furthermore, the green mobility push could also see Tata Group dive into battery cell manufacturing.
A bunch of cells make up a module, and a bundle of modules together with control and protection systems constitute an EV battery pack.
In a 12 October regulator filing, TML said it raised INR75bn ($994.2m), from TPG's Rise Climate Fund and Abu Dhabi's state holding company ADQ, to grow the eco-friendly mobility business, currently valued at $9.1bn.
The fundraiser is part of an INR160bn plan to build seven electric passenger vehicles with different body styles, expanding the range to 10 automobiles, over five years. Additional funds will be raised as and when needed, the statement added.
Read more: Tata Motors raises Read more: Tata Motors raises $1bn to build electric vehicle companybn to build electric vehicle company