Japanese yen at near three-year low against greenback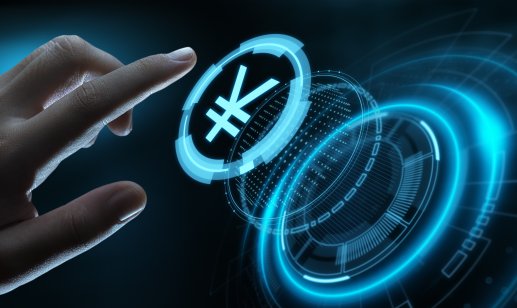 Japanese yen hovered above near three-year low against the greenback on Wednesday as short position against the currency increased on rising energy prices and expectations of a slow interest rate tapering from the Bank of Japan (BOJ).
On Monday, the Japanese yen saw its worst session against the dollar since May. A day later, the yen fell to its lowest since December 2018 against the US dollar.
The world's third most traded currency was trading at 113.54 a dollar in late Asia trade on Wednesday and analysts expect the yen to drop further to 115 levels soon.
USD/JPY to breach 115 resistance
"Against Fed taper expectations, Mr Kishida's policy intentions should push USD/JPY towards its psychological resistance at 115, with an eye on a new range of 115-120 thereafter. To achieve this, speculators will need to accumulate more short JPY positions going forward," said Philip Wee, senior foreign exchange strategist at DBS.
"In stark contrast to its peers, the Bank of Japan is not worried about inflation and has pledged to keep its ultra-accommodative monetary policy. Worse, CPI inflation in Japan has been negative since October 2020. Japan's new Prime Minister Fumio Kishida intends to end deflation through expansionary monetary and fiscal policies and economic growth," Wee added.
Kishida has promised stimulus package of "tens of trillions of yen" by the end of the year. He has urged the BOJ to maintain its massive fiscal stimulus to help the Japanese economy recover from the effects of the ongoing pandemic.
What is your sentiment on USD/CAD?
Vote to see Traders sentiment!
Kishida concerned
On Tuesday, Kishida voiced his concerns about the declining yen in Parliament. "If the yen weakens further, it will boost exports. On the other hand, it will lead to a rise in costs for companies through higher import costs," Kishida said, as reported by Reuters.
Last week Japan's new chief cabinet secretary Hirokazu Matsuno said the government is monitoring rising oil prices which would hurt corporate profits and increase households costs.
"The negative feel to the JPY at the moment is added to by the surge in energy prices. Japan's terms of trade are moving sharply in the wrong direction and we should shortly be seeing Japan's current account deteriorating as trade deficits erode the traditional net income surplus," said ING in a note.
Weakness against AUD and CAD
Japanese yen has weakened against commodities currencies such as the Australian and Canadian dollar in recent sessions.
The yen is at its lowest since January 2018 against the Canadian dollar, while hovering at three-month low against the Australian dollar.
"We remain long USD/JPY and think JPY could weaken against commodity currencies such as AUD if China risk recedes," BofA Global Research said.
Read more: Dollar swings lower after US payrolls disappointment