Japan's industrial output falls again in August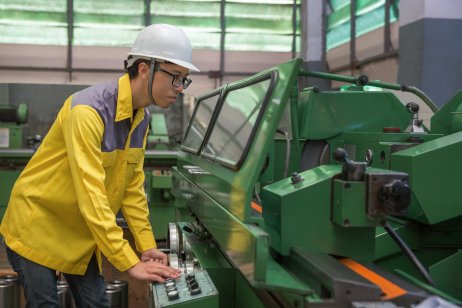 Japan's factory output fell for the second straight month in August mainly due to automakers struggling to secure parts supply.
Industrial production fell 3.2% month-on-month in August, a larger drop than a 1.5% decline in the previous month on declining production of automobiles, machinery, and electronics, data from Ministry of Economy, Trade, and Industry (METI) showed on Thursday.
Toyota Motor reported production across its plants in Japan fell for the first time in six months in August on shortage of semiconductor and other parts as suppliers in Southeast Asia slashed their production due to the Covid outbreak in the region.
Carmakers struggles
Other carmakers such as Honda and Mazda are also struggling to curb production declines back home and overseas. The Japanese auto industry association had warned that production cuts may continue until October.
METI projected that the chemicals sector and machinery could help offset the decline caused by auto manufacturers in September, estimating industrial output to rise 0.2% before expanding by 6.8% month-on-month in October.
A preliminary data of manufacturing purchasing managers' index published last week showed a reading of 51.2 in September, the lowest since January, suggesting that factory output would likely remain under pressure.
Read more: Toyota's global output falls for first time in a year in August