iSpecimen (ISPC) jumps 61% after $21m private placement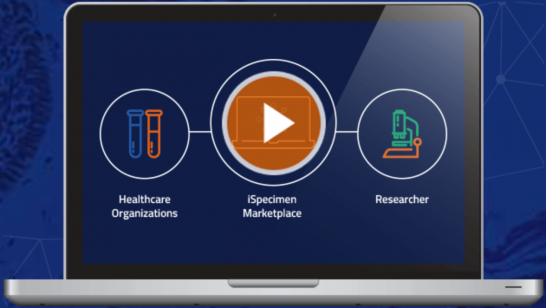 iSpecimen stock jumped over 60% Monday on heavy trading volume after the biopharma microcap announced a $21m private-placement transaction that would also prevent it from issuing new shares for the next 20 months. As of late Monday, $21m equalled £15.8m, according to currency exchange tracker xe.com.
After trading 61.9% higher after the opening bell to a new 52-week high of $28.98, iSpecimen stock closed Monday at $20.42, up 14.1% from Friday's $17.90 early market close share price on over 55 million trading volume, versus 4.46 million daily average trading volume, according to data maintained by Nasdaq. iSpecimen shares trade over the Nasdaq exchange under the ticker ISPC.
Private placement details
iSpecimen announced before the market open on Monday it completed a private placement transaction with three investors for a mix of stock and options, raising $21m. Per the agreement, the three investors will purchase roughly 1.75 million shares and 1.32 million warrants to purchase shares at a $13 per share strike price by mid-2027. The combined cost per share plus three-quarters of a warrant is $12.
Closing is scheduled for 1 December. Additionally, iSpecimen announced it would not issue further shares, or announce the planned issuance of shares, of its Class A common stock for at least 18 months after the shares and warrants are freed to trade following a 60-day lock-up period.
ThinkEquity, which acted as sole underwriter on iSpecimin's May initial offering of shares to the public, acted as sole placement agent for the transaction. On 27 May, iSpecimen sold 2.25 million shares in its IPO at $8 per share, raising $18m.
Wild week
This continues a strong push for iSpecimen, which saw shares rise over 80% last Tuesday after announcing it was contracted to supply human specimens to both public and private Covid-19 clinical research trials, including the US government. iSpecimen had been working with the US Centers for Disease Control and Prevention (CDC) since last year, providing roughly 700 serum samples to monitor antibody development.
iSpecimen stock closed last Monday 22 November at $8.89 per share, before Tuesday's sample-supply contract announcement sent the stock to $18.50 per share. Additionally, iSpecimen reported strong third-quarter 2021 earnings earlier this month, with revenue through the first nine months of 2021 surpassing its full-year 2020 revenue.
Lexington, Massachusetts-based iSpecimen procures human biospecimens for clinical research over its web-based platform, iSpecimen Marketplace. iSpecimen offers researchers banked specimens, archived samples and remnants of clinical lab samples.
Read more: The funds that have consistently delivered