Iron ore prices head upwards on expected Chinese stimulus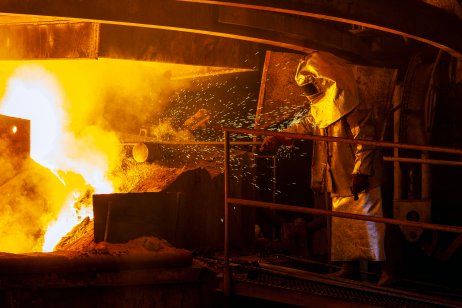 Iron ore prices have continued to climb in the past weeks on mounting expectations that the Chinese government will roll out more stimulus to spur economic growth.
The January contract of iron ore futures on the Singapore Exchange dropped 2.46% to $112.55 per tonne on Tuesday, but the price has risen from $105 level in early December. Spot iron ore closed 3.3% higher on Monday at $108.51/tonne, from $105/tonne on Friday. Iron ore futures on the Dalian Commodity Exchange closed up 4.53% at CNY688.50 ($105) per tonne on Monday.
"Iron ore futures shrugged off the economic concerns, with investors increasingly optimistic the expected stimulus measures in China will boost demand," analysts at ANZ Research wrote in a note on Tuesday.
Iron ore prices have been trading nearly half of its record price in May as steel production curb in China hurt demand.
More stimulus
In the three-days annual Central Economic Work Conference ended in Beijing on Friday, China's top leaders vowed to maintain stability, while pursuing progress, Xinhua reported.
The Chinese government pledged to implement new tax and fee cut policies, strengthen support for small- and medium-sized enterprises, individually run businesses, manufacturing and risk-defusing, and take a moderately proactive approach in advancing infrastructure investment, according to the state-run news agency.
Jessica Amir, Saxo Markets' Australian market strategist, said in a note on Tuesday that the new favourable China monetary policy pushed iron ore price to break and hold above its 50-day moving average for the first time in five months.
"Iron ore crossing its 50 DMA (daily moving average) implies trading momentum is likely to continue and push iron ore higher," Amir said in the note.
Bullish sentiment
The favourable monetary policy combined with expectation that Chinese steel mills will resume production and slowing growth of the port inventory will support iron ore prices, the Shanghai Metal Market (SMM) wrote in a note on Monday.
Data from SMM showed 61 ships arrived at domestic main ports in China between 6 and 12 December with estimated shipment volume of 9.19 million tonnes, down 0.71 million from the previous week and down 5.46 million tonnes year-on-year.
Read more: Iron ore prices rise on Vale's output guidance cut