Iron ore prices extend gains on hopes of demand recovery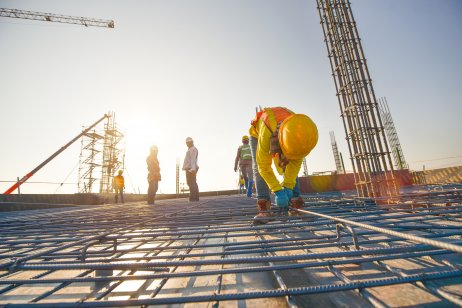 Iron ore prices rallied with the Singapore Futures climbed back to the $100 level after signs that the Chinese government showed increase support for its property market, raising hopes of a recovery in demand.
Iron ore futures for December delivery on the Singapore Exchange rose 4.11% to $102.80 per tonne on Wednesday. Spot iron ore traded at $93.99/tonne on Tuesday, up from $93.39/tonne the previous day.
Seaborne iron ore with 62% iron increased 3.02% to $97.25/tonne, cost-and-freight China's Qingdao port on Tuesday, while iron ore futures for January delivery at the Dalian Commodity Exchange surged 5.20% to CNY587/tonne ($91.88), according to data from Shanghai Metal Market (SMM) in its daily iron ore note on Tuesday.
Iron ore futures December on the Singapore Exchange - Credit: TradingView
Positive demand outlook
"Iron ore futures rallied on expectations of a turnaround in the demand outlook. Markets have been buoyed by strong Chinese announcements, including more support for its property sector," analysts at ANZ Research said in a note on Wednesday.
China's central bank in its latest quarterly monetary policy report signalled possible easing measures to aid the economy's recovery after a sharp downturn in recent months fuelled by a property slump, Bloomberg reported on Monday.
Iron ore prices slumped to the $90/tonne level from a record high of above $200/tonne in May on persisted concerns over demand following China's curb on steel output to cut emission and debt-crisis faced by several Chinese real-estate companies.
Short-term support
"Recently, the market has heightened their estimate regarding steel mills resuming production due to positive news from the downstream real-estate sector (and) on the combination of the early completion of the crude steel output control target by some mills," said SMM in its note.
SMM estimated iron ore prices will gain some support in short-term as steel mills recover profits from falling coke prices.
Read more: Iron ore prices climb back to above