Iron ore prices climb back to above $90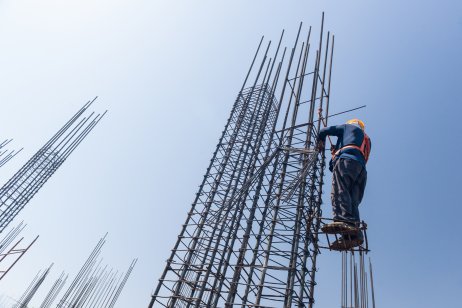 Iron ore prices have rebounded to above $90 a tonne as China's property sector is improving, but environmental regulations remain a threat to demand.
Iron ore futures at the Singapore Exchange rose 1.13% higher at $95.75 per tonne on Tuesday. Seaborne iron ore price rose 0.69% higher at $94.40 per tonne at cost-and-freight (CFR) China's Qingdao port, according to data from Shanghai Metal Market (SMM). Spot iron ore rose 0.66% to $93.39 per tonne.
The debt crisis faced by several Chinese real-estate companies had raised concerns over demand for industrial metals, including steel, subsequently hitting prices of steel-making iron ore which traded at below $90 per tonne last week.
Property sector improving
However, Jefferies said in a note on 21 November that despite continued weakness in sales, completions, new starts, and land purchases in the country's property sector, easing signs are surfacing. October personal mortgages up CNY348bn ($54.5bn) compared with CNY247bn in September and reporting of a white list given to certain developers.
"The outlook for property appears grim with many land auctions being delayed/cancelled but failed land auctions rate is improving. Property loosening has begun and we are optimistic of a 2Q22 [second quarter 2022] recovery as commodity prices normalise," Jefferies said in the note.
In addition, Reuters reported on 19 November that debt-laden real estate developer Evergrande has resumed construction of 63 projects in the southern Pearl River delta.
Demand at risks
Despite the positive news from the property sector, demand remains at risk by China's environmental regulations to curb emissions from the steel industry.
"Downstream demand is affected by profit and environmental regulation, to reduce the trend. In the short-term, the price of (iron) ore continues to shock. Easy to fall but difficult to rise," said SMM in a note on Monday.
Some steel companies have completed control tasks of crude steel and their blast furnace are about to resume production. This will support iron ore prices in the medium and long term, SMM added.
Read more: Iron ore prices buckle on subdued Chinese demand