Iron ore prices buckle on subdued Chinese demand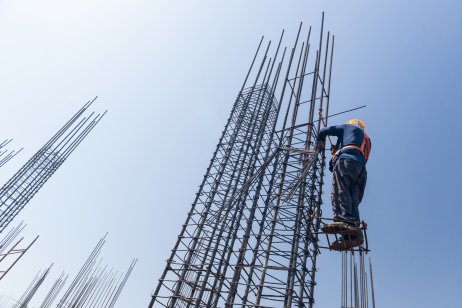 Iron ore futures have dropped on persistently subdued demand from Chinese steel producers due to output restrictions to cut emissions and despite the easing concern of a debt crisis in China's property sector.
Iron ore futures for December delivery at Singapore Exchange fell 0.17% to $88.25 per metric tonne. Spot iron ore eased to $93.4 (£69.5)/tonne on 12 November. In China, seaborn iron ore 62% dipped by 0.52% to $96.2/tonne, cost-and-freight (CFR), at Qingdao Port on 12 November, according to data from Shanghai Metals Market (SMM).
Prices of iron ore, the main component used to make steel, have dropped to below $100/tonne as Beijing has kept restrictions on steel production to tackle pollution ahead of the Winter Olympics. In addition, the ongoing debt crisis faced by the country's property sector added pressure on concerns that it may slow steel demand from builders.
Slowing purchase
"Many domestic steel mills have been operating around the breakeven point or incurred losses of as high as 400-500 yuan ($62.69 - $78.36) per metric tonne, significantly weakening the enthusiasm for purchasing imported ore," SMM said in a note on Monday (15 November).
Iron ore inventories across the 35 Chinese ports tracked by SMM totalled 146.12 million tonnes as of 12 November, an increase of 1.01 million tonnes from the previous week and 21.26 million tonnes year-on-year.
According to ANZ Research in its note on Monday, citing China Iron & Steel Association, the daily run rate for steel output is estimated at 2.34 million tonnes, which translates to a monthly total of 73 million tonnes.
"If this ends up being October's official output, it would be the lowest since 2017," ANZ Research said.
Read more: Iron ore prices slide as China's steel output cools