Iron ore prices advance on bullish China's demand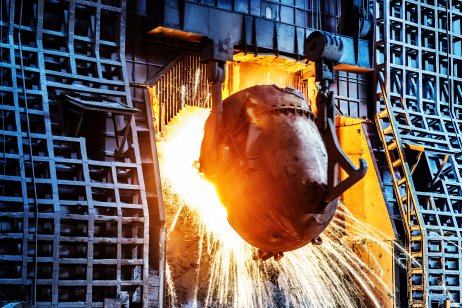 Iron ore prices eased on Wednesday but remained firm on expectations that Chinese steel producers may step up imports following robust import data and favourable macro economic policy.
The January contract for iron ore futures on the Singapore Exchange fell 1.22% at $125.75 per tonne on Wednesday. The steel-making ore closed 2.2% at $127.30 on Tuesday and about 35.5% higher from around $86/tonne level in November.
The price gained after China's central bank cut interest rates and started to increase its purchase of Australian iron ore, said Jessica Amir, Australia market strategist at Saxo Bank, in a note on Wednesday.
China imports
Spot iron ore price was steady at $113.64/tonne on Tuesday, while iron futures on the Dalian Future Exchanges advanced 4.23% to CNY702 ($110.19) a tonne.
Robust data on China's iron ore imports and industrial production growth also helped sustain the price, according to economic data provider, Trading Economics.
China imported 104.96 million tonnes of iron ore and concentrates in November, surging 14.5% from 91.61 million in October, according to the country's customs agency. November imports were the highest in 16 months according to Trading Economics.
Resume purchase
Steel blast furnaces in the east, northeast, southwest and northwest of China have partly resumed their production after fulfilling their crude steel output control target, leading to more purchase, according to Shanghai Metals Market on Tuesday.
As many as 67 ships arrived at main ports in China in the week of 13 to 19 December with estimated volume at 9.9 million tonnes, up 0.7 million tonnes from the previous week.
However, Saxo Bank's Amir said it is likely to curb steel production and buying of iron ore ahead of the February Winter Olympics to reduce emissions.
Read more: Copper gains for second day on positive outlook, tight supply