Ireland agrees to levy 15% tax on largest corporations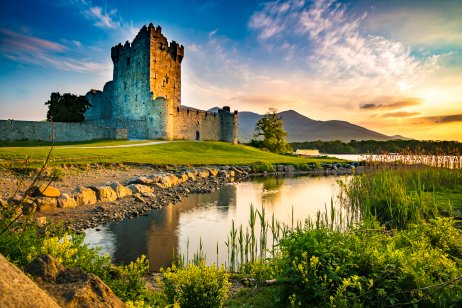 Ireland dropped its resistance to joining a global treaty that would tax multinational corporations' profits at a minimum tax rate of 15% starting in 2023.
The country, which boasts a corporate tax rate of 12.5%, initially refused to join the agreement in July. Ireland has traditionally been an attractive tax haven for companies such as Facebook, Apple and Google, which have all placed their European headquarters there.
Ireland's Minister for Finance, Paschal Donohoe, said in a statement Thursday that it was the elimination of two key words that helped seal the deal during the Organisation for Economic Co-operation and Development (OECD) negotiations.
"We have secured the removal of 'at least' in the text," said Donohoe, referring to the deletion of a stipulation that tax rates should be set at a minimum of "at least 15%." This amendment addressed concerns Irish officials expressed that the final number could go higher.
Fifty-six multinationals targetted
Donohoe said the amended agreement "will provide the critical certainty for government and industry and will provide the long-term stability and certainty to business in the context of investment decisions."
The proposed rate would apply to multinationals with annual revenues in excess of €750m. In Ireland, that includes 56 Irish multinationals employing approximately 100,000 people, plus 1,500 foreign-owned multinationals that employ 400,000.
Estonia and Hungary also agreed to join the treaty Thursday. After years of negotiations, a total of 136 jurisdictions out of 140 who participated in the talks are now on board. Together they represent more than 90% of global GDP. The four countries that haven't joined yet are Kenya, Nigeria, Pakistan and Sri Lanka.
Digital economy led to tax treaty
The deal is expected to reallocate profits from an increasingly digitised economy, requiring companies to pay tax wherever they operate and generate profits.
In a statement released today, OECD Secretary-General Mathias Cormann said, "Today's agreement will make our international tax arrangements fairer and work better. This is a major victory for effective and balanced multilateralism."
The treaty will be delivered to the G20 Finance Ministers meeting in Washington, DC on 13 October. At the end of the month, it will be presented at the G20 Leaders Summit in Rome.