Investment trusts are boring so don't expect swift price moves
Subscribe to Weekly Highlights
The major market events for the week ahead right in your inbox.
Subscribe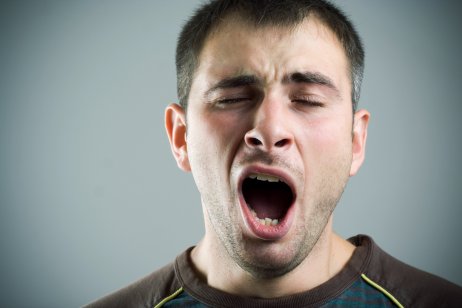 Content
To a certain extent an investment trust is exactly what we're not looking for as traders. Trading is, to a useful level of truth, the insistence that we can spot future price movements better than the other folk.
An investment trust is – as with other collective investment pools – the idea that we as individuals need to leave aside our views and hand over our money to be invested by the professionals. So, there's a certain tension there between the two ideas.
However, it's also possible to trade in the investment trusts themselves. Something that can indeed be done profitably. The point being that by trading those pools of investments we are insulated, to an extent, from share or stock specific influences and instead are subject to sectoral or even macroeconomic ones.
Precisely and exactly because they are pools of investments we get to trade those influences on the wider scene that is. This, at times, has its merits. Like, for example, when we might want to trade those sectoral or macro-eonomic issues, not company specific ones.
This makes investment trusts interesting. We do need to be careful here though. Abrdn (ABDN) runs investment trusts among other things. But that means that ABDN is a way of trading how profitable it is to run investment trusts.
We might also think of Mercantile Investment Trust (MRC) but amazingly, given the corporate name, that's not really what we mean by investment trust. That's an open ended trust – more like a mutual fund or unit trust – which means that it should near always trade around asset value.
We might well all know Scottish Mortgage (SMT) as that's long been an interesting way to play the tech sector, where it's heavily invested.
What is your sentiment on ABDN?
Vote to see Traders sentiment!
Others, such as Murray International (MYI) – is run by the vowel deprived Abrdn and looks at global equities; or Aberforth (ASL) concentrating upon smaller companies. This is not to recommend any specifically, rather to point out that there's such a range that it's possible to find one that will cover most sectors or macroeconomic positions.
Playing the sectoral trade
Again, the point here is to be able to move away from company specific influences and toward trading the sector or the grander economy itself.
Say we think that the drop off in leading tech shares is overdone. But we'd also not like to be wholly exposed to, say, Elon Musk turning his attention to Twitter and away from Tesla (TSLA). Something like SMT above might well be the instrument we want to be able to play that position.
Or, perhaps we think that while the economy looks a bit gloomy it's not going to be as bad as many think. That would indicate thinking about Aberforth because it's in the small and medium sized domestic companies that we'll see the biggest influence of the UK domestic economy (don't forget, most of the FTSE100 isn't about the UK economy).
So, we can use investment trusts to limit our specific exposure and increase our sectoral. But there's more to it than this as well. One part of that more being macroeconomic exposure.
Say, for example, that we think that current worries over inflation are overdone. Those energy price rises will fall out of the inflation numbers soon enough so if that happens, perhaps interest rates won't rise as much many may think. Who benefits from lower interest rates? Those paying good dividends of course. The value of that income stream rises when interest rates are lower. Yes, there are investment trusts following a high dividend strategy, or of course, we can also run the same trade idea the other way – inflation's going to be worse, interest rates higher, so be short those same trusts.
Finally, there's the idea that perhaps trust valuations have got out of line with respect to the underlying. This might be true with Grayscale, as we discussed earlier. One reason this can happen is that the trust has a more liquid market than the underlying. When there's s dash for liquidity then the trust price can suffer much more than that underlying. A possible trade is to buy and hold and wait for reversion.
Price changes are price changes
It's important to note that this last is the big point about investment trusts as opposed to unit trusts (or mutual funds). The classic definition is that they are closed end funds. Buying and selling the trust doesn't change the investment portfolio nor its size – which is why it's possible for valuations to veer from asset value so much.
There is one logical problem for us here though, encapsulated in that headline. We normally think of investment trusts as being boring – with slow price changes. To an extent that's true too, it's slightly the point of having pooled investments after all.
But in another manner it's not – because of course a price change is still a price change. It may be true that as traders we want to have significant price changes. The capitalisation into share prices of all of the change and we'd like that capitalisation to happen right now. But, as back two sentences, a price change is still a price change.
If something changes in price then we can trade that and capture that price change. That it might happen over time isn't a problem that kills the idea – at worst it just makes it a series of trades, not the one quick killing. This tactic also allows us to trade trends not just events – something useful if we think we've spotted a trend that we want to trade.
Our takeaway point here being that even if prices move into their new position over time rather than all at once they're still price changes.
Getting our trading positions on the right idea of price changes makes profits – so, it is indeed possible to profit from trading investment trusts. Even if the entire point of them is so that the common investor doesn't need to make investment decisions.
If we want to get really under the hood about it what we're really trading when we trade pooled investments is everyone else's investment decisions.
Related reading