Investec (INL) reports revenue growth on improved market conditions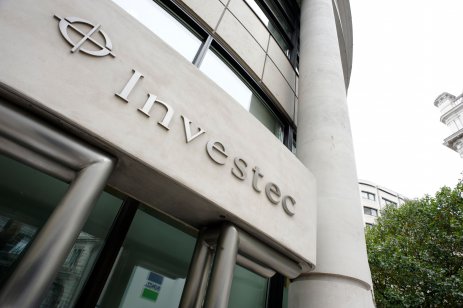 Anglo-South African international banking and wealth management group Investec (INL) announced its revenue growth and plans to distribute a 15% stake in asset manager Ninety One (N91) to shareholders onThursday.
Investec – the former parent company of Ninety One before the two businesses demerged in 2020 – currently holds a 25% share in Ninety One. It will still hold onto 10% of the Ninety One stock once the 15% stake is distributed, the company said.
Investec also said it would announce the terms and process for the distribution at a later date.
Revenue growth
The group said revenue grew 30.5% in the first half, supported by the strength of its client franchises and improved market conditions.
For the six months to 30 September, its adjusted earnings per share (AEPS), which reflect profits made in the course of ordinary operations, stood at 26.3p, compared to 11.2p a year earlier.
Based on its performance, Investec also updated its annual guidance. It now expects AEPS of between 48p and 53p for the full-year.
The business also said wealth and investment funds under management (FUM) increased 8.6% to £63bn (€74.8bn, $84.9bn) compared to £58bn in March. It said it was underpinned by net inflows of £1.5bn, market recovery and good investment performance.
Comments from the chief exec
Fani Titi, the group's CEO, commented on the results: "The group delivered a strong first-half result, underpinned by resilient client franchises, strong revenue momentum and sound asset quality – resulting in AEPS of 26.3p, ahead of comparable pre-Covid levels.
"I am pleased to share that the board has proposed an interim dividend of 11.0p relative to 5.5p in 1H2021. Further, in line with our strategy to optimise the allocation of capital, the board has resolved to distribute a 15% holding in Ninety One to our shareholders.
"The strength of the relationships we have built with our clients is reflected in the trust they have continued to place in our people and our organisation. The changes made to simplify and focus the group are bearing fruit, positioning us well for the future."
Titi added: "Our resilient business model and strong balance sheet will support our drive to achieve sustainable long-term value and growth for our colleagues, clients, shareholders and societies in which we live."
Read more: Metro Bank (MTRO) shares hit as Carlyle quits takeover talks