International digital asset caper ends with $7m fine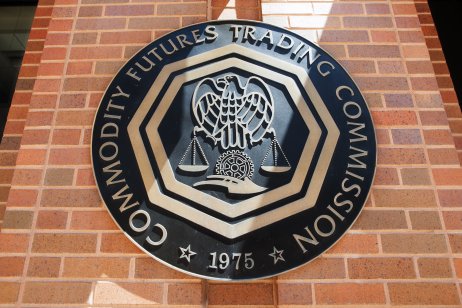 Three people were fined $7m (£5.18m) by the US Commodity Futures and Trading Commission for allegedly bulking customers out of tens of millions of dollars to open digital trading and binary accounts over a two-year period.
Daniel Fingerhut, of Miami, Florida, Itay Barak and Tal Valariola of Israel and Digital Platinum Limited (DPL) allegedly used fraudulent means to attract customers to their scheme, according to a Commodity Futures Trading Commission release.
Two 36-page consent orders state the three used false videos sales letters, fraudulent emails and websites to advertise an automatic trading system for clients and prospective clients to open and fund binary and digital asset trading accounts. The marketing videos showed actors often posing in front of mansions or private jets, while falsely claiming they became wealthy by trading.
The fraudulent promotional materials misrepresented false and hypothetical trading results as actual results and created customer testimonials. The accounts included foreign exchange currencies, metals and digital assets through various websites operated by unregistered binary options and digital asset brokers.
The CFTC said 59,000 people opened and funded trading accounts which generated more than $20m in commission for the DPL, according to the report.
Additional charges
The order reads Fingerhut also knowingly made false statements to CFTC investigators about his role in the alleged fraud. Fingerhut will now help the CFTC against others involved in the fraud, according to the order.
The CFTC continues its investigation into two additional entity defendants and one relief defendant.
Out of luck
The CFTC worked with the Israel Securities Authority and the Financial Supervision Commission of Bulgaria during the investigation.
While the consent order did not explain how the defendants spent the tens of millions, they allegedly bilked clients for, the CFTC said that victims may not recover their money, as the three may not have funds to cover the cost of repayment.
Cautionary tale
The CFTC has issued several customer protection Fraud Advisories outlining warning signs of fraud, including the Foreign Currency (Forex) Trading Fraud Advisory, to help customers identify this sort of scam.
The CFTC also strongly urges the public to verify a company's registration with the Commission before committing funds. If unregistered, a customer should be wary of providing funds to that entity. A company's registration status can be found using NFA BASIC.
American customers and other individuals can report suspicious activities or information, such as possible violations of commodity trading laws, to the Division of Enforcement via a toll-free hotline 866-FON-CFTC (866-366-2382) in the US.
Read more: New S&P indices track stock sentiment on Twitter