Intercontinental Hotels posts bookings closer to pre-Covid levels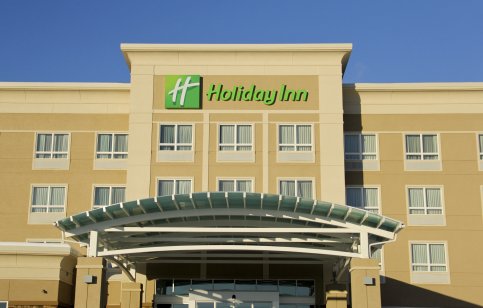 Intercontinental Hotels said on Friday that bookings are continuing to return towards pre-pandemic levels as domestic holiday demand resumes.
The owner of Crowne Plaza and Holiday Inns reported a 66% increase in third-quarter revenue per available room (revPAR) compared with 2020, though this was still 21% below 2019 bookings.
"Domestic leisure demand was particularly strong in a number of markets over the summer, where occupancy and rate climbed back to 2019 levels," said Keith Barr, chief executive of IHG Hotels and Resorts.
"Discretionary business travel, group bookings and international trips have also shown increasingly encouraging signs, on top of continuing good levels of essential business demand."
The company also highlighted in its trading statement that 200 Holiday Inn and Crowne Plaza hotels were being reviewed, with 90 either sold or with an exit date confirmed – and said improvements were planned for another 40 establishments.
Occupancy rates
Across the US, the business group said occupancy was at 66% in the third quarter, up from 60% in the prior quarter.
Holiday Inn Express saw occupancy rise to 70%, while its Extended Stay brands achieved 80%, exceeding 2019 levels. It noted that demand was particularly strong over the peak summer holiday period in July.
In Europe, the Middle East, Africa and Asia, occupancy rose to 49%, improving from 34% in the second quarter, reflecting the different levels of market restrictions, it said.
In China, occupancy was at 49% for the quarter, with Covid-19 cases and the reintroduction of temporary restrictions resulting in RevPAR weakening to a 55% decline in August, though the recovery resumed once again in September with the RevPAR decline reducing to 26%.
Continued growth
Chief executive Keith Barr is optimistic, despite the pandemic setbacks.
"We continue to grow rapidly, opening 79 hotels in the quarter and signing another 91 into our pipeline of 1,800 properties, and we expect development activity to pick up further over the remainder of the year," he said.
"Across our portfolio of 17 brands, owner interest is strong both for those brands recently launched or acquired, in addition to our well-established and industry-leading brands."
He said rapid progress was being made with the review of the Holiday Inn and Crowne Plaza portfolios, ensuring the company is well-positioned for future growth.
"While we remain vigilant to fluctuating Covid restrictions in different markets, the pace of returning demand is very encouraging as travel increasingly re-opens in every region," he added.
"The strength of our brands, platforms and scale gives us confidence in IHG's future prospects and of both exceeding prior levels of profitability and delivering industry-leading growth in the coming years."
Read more: Intel shares fall after hours despite revenue spike