Three Arrows seeking help as financial troubles mount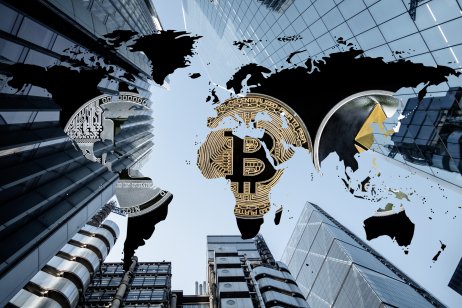 Three Arrows Capital, a Singapore-based crypto hedge fund operator, is exploring a financial bailout or assests sale after suffering heavy losses tied to the collapse of the original Luna coin and the Terra Blockchain coin, the firm's co-founders confirmed Friday.
The digital asset firm has invested in tokens including ETH, SOL and LUNA, that are way down from their record highs, or in the case of Terra, essentially worthless. (The original LUNA has since been replaced by LUNA2.)
What is your sentiment on ETH/USD?
Vote to see Traders sentiment!
ETH to US dollar
Company asks for time
Three Arrows, also known as 3AC, is hoping to reach an agreement with creditors that would allow the company more time to work out a plan, co-founder Kyle Davies told The Wall Street Journal. The company remains in operation.
Davies' comments shed light on rumours that had been swirling around Three Arrows earlier in the week. The speculation started after Three Arrows co-founder Zhu Su wrote in a Wednesday tweet: "We are in the process of communicating with relevant parties and fully committed to working this out" without providing further details.
The co-founder's tweet came 48 hours after Celsius Network stopped all withdrawals and transfers between accounts on Monday.
The hedge fund, which was founded in 2021, manages an estimated $10bn (£8.18bn) portfolio. Davies told The Wall Street Journal that Three Arrows invested $200m in Luna earlier this year. The funds went toward a bitcoin-denominated TerraUSD reserve, according to the Journal.
CEL to US dollar
Assets being sold
According to Decrypt, 3AC, had been selling off assets, including $40m worth of its Lido Staked ETH (stETH), and researchers and analysts on Twitter have been saying the sell-off is designed to keep a $264m AAVE loan and $35m compound loan from going into liquidation.
Staked ETH, the brainchild of LidoFinance, offers yet-to-exist enhanced yields. ETH is transitioning to a proof-of-stake concept, a process known as the Merge. In simple terms, stETH is a token which will only vest once this update is complete.
The thing is, the Merge has yet to happen, and Capital.com was told at best, it will happen only next year.
Moon Overlord, a crypto trader, posted on Twitter a screenshot from Nansen, a blockchain data platform, showing wallets associated with 3AC were linked to five of the largest transactions in the past week, and had exchanged at least 30,000 stETH.
people think Celsius is the biggest stETH dumper but its 3AC and it isnt relatively close, they are dumping on every account and seed round address they have, most looks like its going to payback debts and outstanding borrows they have pic.twitter.com/9bZnmTXQzj

— moon (@MoonOverlord) June 14, 2022
Onchain Wizard, a crypto market analyst, in a tweet estimated that if the price of ETH moves to $1,042, the loan would be liquidated.
The issue here is that the hedge fund has not confirmed whether it took the loan, but instead reassurance from the co-founder was given.
We are in the process of communicating with relevant parties and fully committed to working this out

— Zhu Su ???? (@zhusu) June 15, 2022
Lenders could face risk
Speaking of loans, in response to Zhu's tweet on Wednesday, CEO of 8Blocks Capital, one of 3AC's business partners, Danny Yuan on Twitter said: "We trade in one of 3AC's trading accounts. This morning they took about ~1m out of our accounts. I hope you pay us back asap."
A Twitter user said: "Their (3AC's) collapse would transfer the economic risk to their lenders. The lenders will bear the pnl difference between how much they are owed versus what they get in liquidating their collateral."