Infosys valued at above $105bn as stock hits record high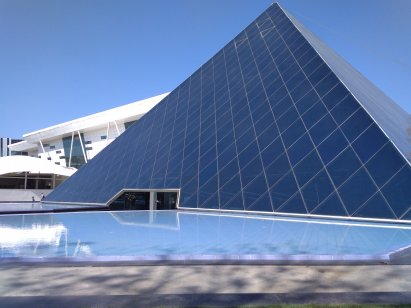 Infosys, India's second-largest information technology (IT) services company, is now worth some three times its weight in gold, in a manner of speaking.
The software developer's market capitalisation on the National Stock Exchange (NSE) zoomed past the $105bn mark on Friday, after its shares struck an all-time high of INR1875.75 in early trading.
That valued the Bengaluru-based firm at INR8trn ($106.6bn), or three times the value of all the gold shipped into India in the financial year through March 2021.
The sub-continent, the world's largest consumer of the yellow metal, imported gold worth $34.6bn during the financial year 2020-21, per a Press Trust of India report published in the Business Standard. In volume terms, the nation imports 800-900 tonnes of gold a year, the report added.
Post-pandemic expansion
In a 15 December regulatory filing, Infosys said it will acquire Singapore Telecommunications' (SGX: Z74) delivery centre in Malaysia – Global Enterprise International Malaysia – for about SGD6m ($4.4 / INR332m).
The target provides customer experience and technology services to Singtel. The move boosts Infosys' footprint in Malaysia, which is a strategic delivery and sales hub in South East Asia for its global clients, said the filing.
Previously, in an 8 December stock market statement, the IT major said its subsidiary, Infosys BPM is expanding its presence in Ireland, creating 250 jobs there at a new delivery centre in Waterford.
The facility would cover several functions across various job levels, spanning a multitude of skills from customer and technical support roles to subject-matter-experts in the areas of finance, human resources, planning, and capacity management, it added.
The Irish roles build on Infosys' earlier decision to add 1,000 jobs in the UK. The firm said recruits will work in the digital space, including cloud computing, data and analytics, artificial intelligence, open-source technologies and enterprise services.
Read more: Cable TV firm Asianet files for 0m IPO