Inflation
Content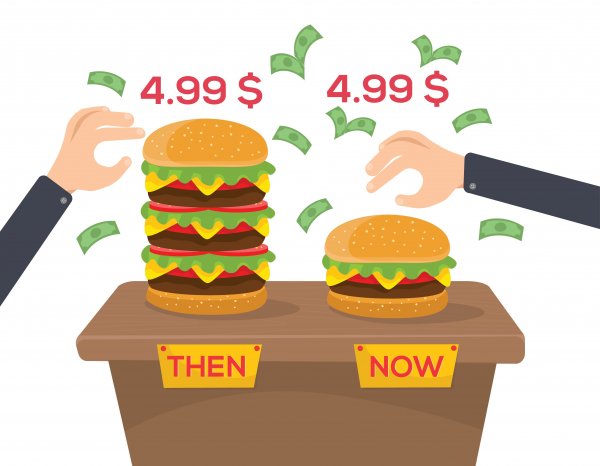 What is inflation?
Originally, the term "inflation" was used to describe an increase in the general price level induced by an imbalance between the money supply and trade needs. Today, economists use the term to refer to a rise in the price level. It describes the increase in the prices of goods and services over time.
Usually expressed as a percentage, inflation indicates a decline in the purchasing power of each unit of a nation's currency. As a result, once prices rise – your money can buy less.
The loss of purchasing power has a great impact on the overall cost of living for the common public, leading to a deceleration in economic growth. To deal with this problem and keep the economy operating smoothly, a country's appropriate authority, such as the central bank, takes the necessary steps to keep inflation within acceptable limits.
Simply put, inflation definition is the long term rise in the prices of goods and services caused by the devaluation of the currency. Just like with any other financial phenomenon, there are both positive and negative effects of inflation.
Where have you heard about inflation?
You've probably heard about inflation many times before. The term could cross your path from different sources: financial news, TV programmes, advertisements, newspapers, social organisations, employers, the internet or even your neighbours.
Inflation affects many aspects of your life, increasing your cost of living. It dictates how much you pay to buy a gallon of milk, fill your gas tank or get a haircut.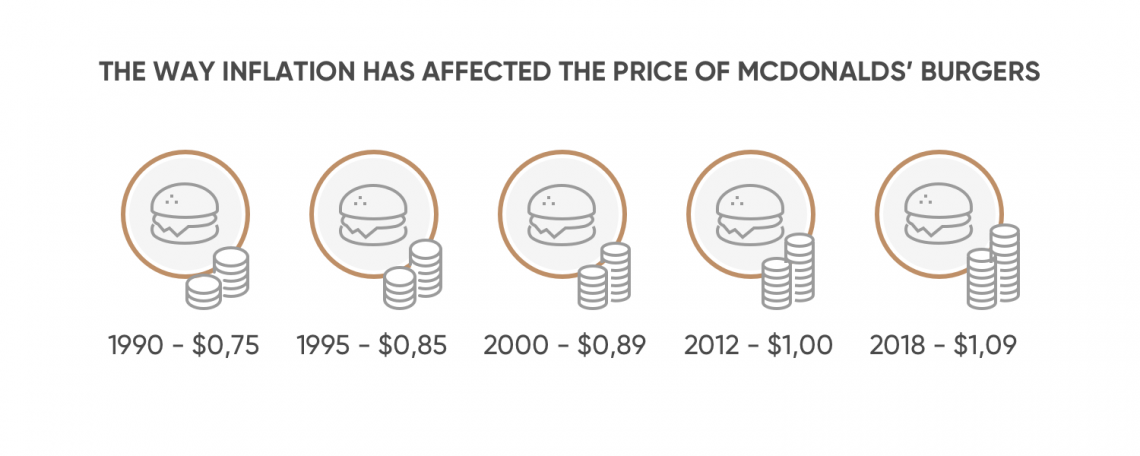 What you need to know about inflation…
The opposite of inflation is deflation, a sustained decline in the general price level of goods and services. The inflation rate is the measurement of inflation.
Major changes don't happen overnight. Inflation usually takes its time to creep on the nation. We continue our normal consumption and spending habits, without seeing the almost imperceptible increase of prices. However, the impact of inflation is undoubtedly huge.
Apart from influencing our salaries, it makes food prices go up, transportation charges increase and the cost of other goods and services skyrocket over time.
Here is a good example of inflation: in 1980 in the US a new house would cost around $76,000. The median annual income was around $17,710. In comparison, in 2011, the average house price was around $139,000, while the median annual household income was $50,233. The vast difference in prices was caused by inflation.
A sudden increase in the price of goods and services has a domino effect on the economy. The depreciation of money comes with a decrease in demand for products and services. Unemployment rates rise, as manufacturing firms are forced to lay off workers. The fear of inflation can also result in hoarding, when retailers and consumers buy excessive amounts of certain goods to not pay higher prices once inflation occurs.
There are a few types of inflation:

Note that inflation can be measured in a variety of ways, depending on the types of goods and services considered.