Industry sources say US coal stocks will burn out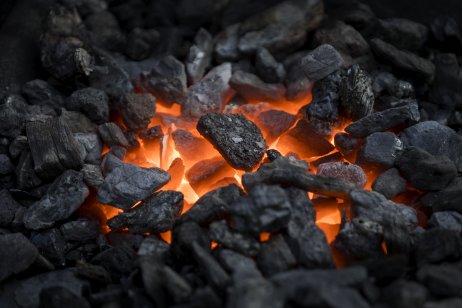 In an industry known for its boom or bust cycles, coal producers are aware that current high demand and record prices for the commodity aren't going to reflect in coal producers bottom lines for long.
Spot prices boomed last week for Central Appalachia coal, up $3.15 to $89.70 a ton, but down from the last two weeks of 2021. In the weeks ending 24 and 31 December, coal sold for $92.50 a ton, according to the US Energy Information Administration released Monday.
Despite the near-record prices, stock prices show investors are still hesitant to invest in coal companies, despite the current cycle. Major coal producers Peabody Energy, Arch Coal and CONSOL Energy will release fourth-quarter financial reports in the coming weeks.
On Monday afternoon prices headed south. Peabody slipped 7% to $10.07, Arch was down 3% to $89.83 and CONSOL traded at $19.25, down more than 6%.
Miners going deeper
"We know it's not going to last much longer," one Central Appalachia coal company executive told Capital.com, giving the boom another half a year.
Two long-time sources, who ask not to be identified, said the industry's current situation is simply supply and demand. Production supply is going flat, some mines are working three-shifts, 7 days a week, but still producers cannot meet demand. Both sources have more than three decades of mining experience and said the current demand has not been seen in 20 years, when the vast majority of electricity generated in the US was from coal.
In Central Appalachia, two long-term sources said, coal companies are now extracting coal that during low price periods would be too costly to mine. All the cheaper, closer to the surface coal seams were mined years ago. Now, miners are going deeper into the seams, which requires more manpower and time, to extract coal. The sources said if coal sells for around $75 a ton, going into the deeper seams is worth the cost.
The coal-mining region of West Virginia, eastern Kentucky and southwestern Virginia produces high quality, low sulphur thermal coal, used mainly for heating and electric generation. The coal industry was smacked hard by clean energy regulations. Within the last two years, energy companies shuttered seven coal power plants. The increased demand comes from European countries and China needing heat this winter. In November, the EIA said coal exports approached 7 short million tons. It forecasted a five-year range of 7 to 9 million short tons.
Paying down debt
Small and large coal miners alike are focusing on paying down short- and long-debt with the influx of cash, the source said, adding mining is a heavily indebted industry. The sources expect upcoming Q4 earning reports to show millions in debt paydowns.
In recent years, more than 50 coal companies filed for bankruptcy protection seeking to eliminate debt and retirement legacy obligations. The companies that did emerge were leaner and lighter after shedding billions in debt.
Two sources told Capital.com it is now harder to obtain loans because of the high rate of bankruptcy in 2014 and 2015, but also major banks have stopped lending to coal companies.
Manpower and supply shortages
In mining country help-wanted signs are planted in yards, taped to store windows and linked to fences.
"We are in dire need of help. I would say we need another 12-15 miners," said one source, a small mining company owner. The other source said his company has held job fairs, set up booths at community events, even placed ads in local newspapers and advertised on statewide radio programs.
Central Appalachia has witnessed an exodus of people in recent years when mining jobs were hard to find. Experienced miners, known as black hats, left the region, many for the developing shale in Pennsylvania and Ohio. This has left a void for mines, who are now hiring younger, inexperienced miners, known as red hats.
It's not only manpower that is stifling production numbers, sources also said, mines are finding it difficult to hire gondolas to transport coal from the mines to the markets. These flat-bottomed, opened freight cars were common sights in coal towns, but when coal was on the decline, railroads assigned them to other routes. Those routes proved profitable for the railway, so now coal mines are having difficulty finding gondolas, they said.