Indonesian start-up launches small business BNPL service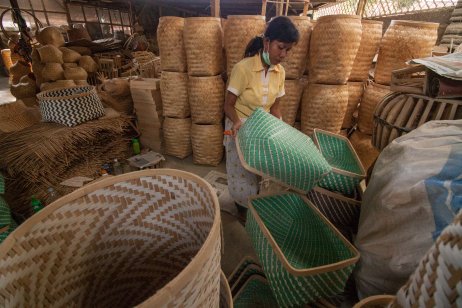 Indonesian invoicing firm Paper.id aiming to target 200,000 small businesses by introducing a business-to-business (B2B) buy now, pay later (BNPL) service to boost the latter's cash flow.
The start-up, which offers practicality for small and medium businesses to record and send their invoices through email and messaging apps, have launched "Get Paid Faster" feature to enable faster payment for supplier.
Due to the pandemic, payment to suppliers took longer, causing cash flow strain on small ventures and causing some of them to fold, the start-up said in an emailed statement.
Faster payment
"Based on our own internal data, most SME (small- and medium-sized enterprise) B2B buyers only have the option of paying their suppliers through cash or bank transfer. We unlock more options for the buyer with a BNPL and digital payment options, including credit card," Paper.id co-founder Yosia Sugialam said.
The BNPL feature allows buyers to pay 30 days after the purchase instead of paying within a week of purchase. Suppliers will not need to worry about late payments as they can get their money upon transaction completion.
"The current state of the pandemic provides a unique opportunity for us to further help the SMEs back in business and bring more options for them to alleviate their cashflow crunch both operationally and financially", said CEO and co-founder Jeremy Limman.
BNPL gaining momentum
The BNPL service have just started in the past few years in Indonesia, with providers tapping the potentials from millions of people currently underserved by banks and non-bank financial institutions.
Kredivo, business-to-consumer BNPL provider in the country, earlier this week announced that DBS Bank Indonesia has doubled its joint financing facility to $70m.
Umang Rustagi, CEO of Kredivo Indonesia, said: "This joint financing facility will accelerate growth, expand the services and the credit access to millions of new customers throughout Indonesia. In addition, this collaboration is proof of trust in fintech and a form of real synergy between fintech and banking."
Read more: Indonesia buy now, pay later start-up Kredivo enters Vietnam