India's Nandan Terry files early papers for IPO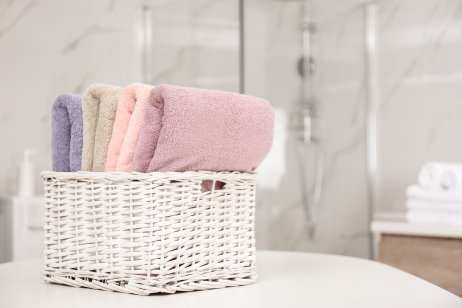 India's Nandan Terry, a manufacturer of cotton terry towels, has filed preliminary papers with the market regulator to raise INR2.55bn ($33.58m) via an initial stake sale to the public, according to a web posting by one of its issue managers.
The company, based out of the western city of Ahmedabad, would also look at raising INR400m through a pre-Initial Public Offering (IPO) placement, according to the company's Draft Red Herring Prospectus (DRHP or initial papers).
The issue size will be reduced to the extent of such pre-IPO placement, it said.
Use of proceeds
The company would use INR356m of the net proceeds to repay debt, while a yet-to-be decided amount would be used for working capital requirement and general business purposes.
Set up in 2015, Nandan Terry is a manufacturer of terry towels and towelling products. The company also manufactures cotton yarn, a raw material for manufacturing of the towels, and is also a seller of cotton yarn.
The company has five manufacturing units and a facility in the western state of Gujarat.
At present, investors Devkinandan Corporation and Chirpal Exim each hold a 26.35% stake in the firm, while individual investors Vedprakash Chirpal and Brijmohan D Chirpal hold 0.43%, respectively.
Individual investors Savitridevi V Chiripal, Jyotiprasad Chiripal, Jaiprakash Chiripal, Pritidevi Chiripal and Ronak Brijmohan Chiripal together hold 26.09% in the company.
Financials
Nandan Terry's revenues from operations for fiscal 2021 stood at INR5.39bn, a 25.42% year-on-year rise from INR4.3bn recorded during the comparable year-ago fiscal. The company's standalone net profit for financial year 2021 was at INR233.8m, an increase from INR12.24m recorded a year ago.
Holani Consultants Private and BOI Merchant Bankers are the managers to the issue.
Read more: India's Data Patterns raises IPO funds from anchor investors