India's Maruti Suzuki drops as production falls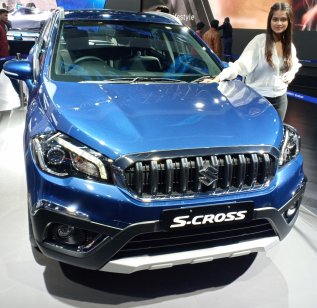 Shares of Maruti Suzuki India (MSIL), the nation's leading car manufacturer, dropped on Friday after the firm announced that the prevailing shortage of microchips has forced it to cut production for a third straight month in October.
MSIL stock fell 3.38% to INR7,090 ($95.48) in morning trade on the National Stock Exchange (NSE), after the firm said the global shortage of semiconductor chips has hit the supply of electronic components, which in turn will have "an adverse impact on vehicle production" in October 2021.
"Though the situation is quite dynamic, it is currently estimated that the total vehicle production volume across [the Haryana and Gujarat manufacturing sites] could be around 60% of normal production," Maruti stated in a 30 September regulatory filing.
Previously, an MSIL communiqué to shareholders informed of significantly lower production at the's plants for the month of September. That followed a statement that briefed stakeholders of production holidays at the Gujarat unit for August.
Industry hit
MSIL isn't the only domestic firm to cut output amid a dearth of computer chips, which are inserted into digital-instrument gauges, anti-lock braking systems and parking sensors, among other systems. Rivals Mahindra & Mahindra, MG Motors and Renault-Nissan have also struggled to meet production targets.
Price hikes
The 'people's car' maker has, amidst this scarcity of chips, been forced to increase the prices of its vehicles four times this year. The hikes were necessary to meet an increase in production costs, which have risen over the past year, the company explained.
MSIL, which sells 14 different models in the sub-continent, has a market capitalisation of INR2.16trn. The counter has lost some 6.75% so far this year.
Read more: Hurun India Rich List 2021: 237 billionaires and counting