Indian stocks shaky ahead of trade as Asia feels the jitters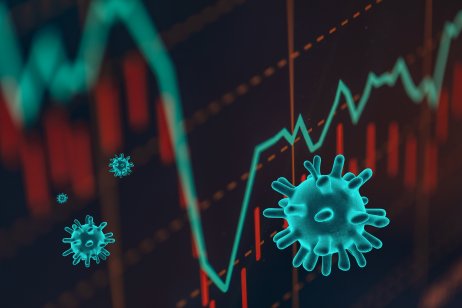 Indian stock indices are looking quite vulnerable ahead of Tuesday's morning trades as Asian stocks opened weak, with the new Covid variant once again taking centre stage.
SGX Nifty futures index, which represents Indian stocks, was trading 0.36% down during morning trade sessions at the Singapore Stock Exchange, riding on Asian cues.
Wall Street indices had closed lower on Monday with investors worried over the new Omicron variant ahead of a critical Federal Reserve meeting later this week. Dow Jones Industrial Average fell 0.87%, S&P 500 lost 0.92%.
Considering our data from the futures and options segment, the chart structure indicates that the recent up move was corrective in nature rather than an impulse. We expect some time-wise or price-wise correction for the next couple of days," said Ruchit Jain, trading strategist at online discount broker 5paisa.com.
Jain advised traders to avoid aggressive bets and trade with a stock-specific approach.
Religare Broking's vice president of research Ajit Mishra said that markets are currently dealing with mixed cues.
"At one end, the encouraging updates on the new Covid variant have eased some pressure, however, caution ahead of the US Fed meet amid the inflation woes is keeping the participants on the edge," he added.
"In the current scenario, it's prudent to restrict leveraged positions and let the markets stabilise," Mishra said.
Key things to note before trade
Anand Rathi Wealth to begin trading today
Markets regulator passed a confirmatory order against an Infosys employee and his connected person in a matter related to alleged insider trading in Infosys shares.
Vedanta withdrew cases against the Indian government in the Delhi High Court and before an international arbitration tribunal in a tax dispute matter
Raymond plans to raise INR1bn ($13.2m) by issuing debentures
Read More: Faster tapering, 2022 rate hikes on the Fed's agenda