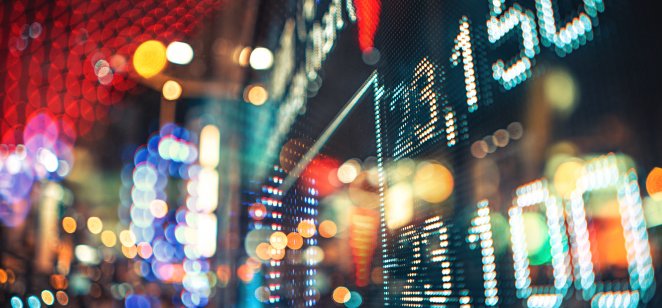 Indian markets are likely to remain under pressure if trading trends from the SGX Nifty futures index is any indication as the domestic stocks portfolio trading in Singapore Stock Exchange under SGX Nifty were trading down 0.14%.
Indian investors might see some relief as SGX Nifty recovered from higher losses during early trades. "Nifty is expected to open negative with a gap down of 110 points at 17300. Nifty has strong support in the 17200-17250 range from where we can see a pullback to 17500 levels," Gaurav Udani, chief executive of ThincRedBlu Securities told Capital.com.
"Traders are suggested to use every pullback to exit long positions and not to initiate any new long positions till we see a bullish confirmation on Nifty," he added.
Global markets, led by Wall Street, came under pressure on Monday, as investors interpreted Joe Biden's decision to nominate Jerome Powell to serve a second term as Federal Reserve head increased the chances of a quicker pace of policy tightening. Dow gained 0.049% S&P 500 lost 0.32% on Monday.
Asian stock markets open mixed on Tuesday with Hong Kong and Taiwan markets trading nervously during morning trades while other key regions including Japan held steady.
Key things to note before trade
Latent View Analytics, India's most successful initial public offering in terms of oversubscription, will begin trading today
Bharti Airtel added 0.27 million mobile subscribers in September while local competitors Reliance Jio and Vodafone Idea lost subscribers
Rating agency Fitch Ratings declared a negative outlook for State Bank of India and affirmed long-term issuer default rating at 'BBB-'
Twin Star Holdings and Vedanta Netherlands Investments – the founder companies of Vedanta – will purchase around 170 million shares of the latter at a premium from the open market