Indian stocks may see a flat start as Asia opens mixed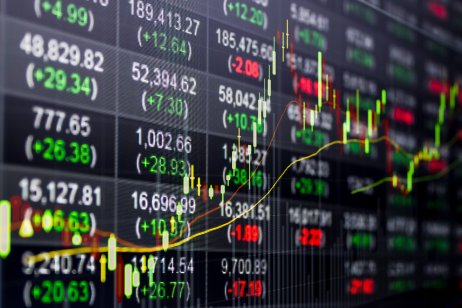 Indian benchmarks are poised to begin Wednesday trade on a flat note amid inflation worries even as stock markets in Asia opened mixed.
SGX Nifty futures, which represent Indian stocks, had an 8% spurt during morning trade but lost their momentum as trading progressed. Around an hour before Indian markets opened, the index of Indian stocks in Singapore was trading down 0.11%.
Investors across the region await the US Federal Reserve's decision on when it would start raising interest rates, forcing others to follow.
Pressures of inflation start rising
The big gauges on Wall Street ended lower on Tuesday after data released on producer prices in the United States came out a tad higher, reinforcing fears of a faster pace of tapering by the US Federal Reserve. Dow Jones Industrial Average fell 0.3%, S&P 500 lost 0.75%
Price rise is a cause of concern in India as well, as noted by Yes Bank, which said that the headline wholesale price index inflation rose to a series high of 14.23% year-on-year in November, up from 12.54% year-on-year in the previous month.
Deepak Jasani, head of institutional research at HDFC Securities said the unseasonal surge in vegetable prices as well as a rise in the inflation for egg, meat and fish, and condiments and spices pushed primary food inflation to a 13-month high.
"Nifty has formed a near-doji pattern after a fall, suggesting that the near term weakness in the markets may be coming close to end. 17484 could be the next resistance for the Nifty while 17226 could be crucial support below which, a down move can accelerate," added Jasani.
Things to note before trade
State Bank of India raised INR39.74bn ($456.67m) by issuing Basel III compliant bonds to subscribers
Mining major Vedanta said it is aiming to achieve a 24% reduction in greenhouse gas emissions intensity by the financial year ending March 2025
GAIL, the state-owned gas distributor, plans to import India's first and the largest-to-date electrolyser for producing green hydrogen within a year
Retailer Aditya Birla Fashion signed a long-term licensing agreement with Authentic Brand Group of New York, which has the marketing and branding rights of Reebok
Read more: Federal Reserve feeling pressure to tackle inflation