Indian stocks look to open firm even as Asian markets fumble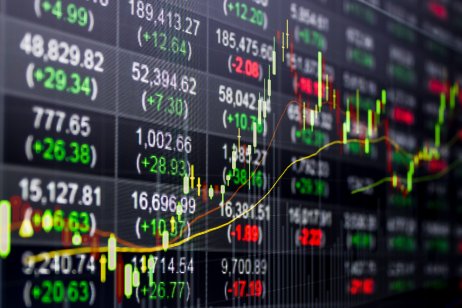 Indian stocks are set to open trading on Tuesday on a firm note even as other Asian stock indices came under pressure during early trades.
SGX Nifty futures, representing Indian stocks, opened firmly on Tuesday trading at a premium of 0.40% on Tuesday before markets opened in India.
Fresh buying interest in auto stocks and Reliance Industries outweighed selling pressure on Monday's trading, helping key Indian Indices to close at record highs.
Wall Street indices ended mixed on Monday over concerns on treasury yields moving higher last week after the Federal Reserve hinted that it may soon taper its asset purchasing window. Dow rose 0.21% while S&P 500 lost 0.28% and Nasdaq lost 0.52%
Asian stocks, across most regions, on Tuesday, came under pressure for the same reason coupled with a lower outlook on China's GDP growth.
Key things to note before trade
Reliance Industries hit an all-time high on Monday, crossing the INR2500 mark on Jio performance, retail expansion and energy business restructuring
Adani Enterprises' subsidiary firm to acquire a majority stake in a retail business to operate duty-free outlets at airports
State-owned REC gets shareholders approval to raise INR850bn via bonds or debentures
HDFC Bank raised INR50bn via bonds on a private placement while mortgage lender HDFC will raise INR60bn through the same route
Read More: NY Fed president predicts inflation drop in 2022