Indian stocks log record highs despite profit taking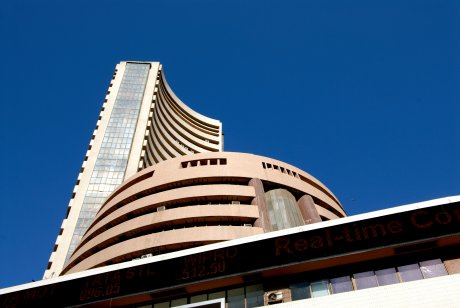 Indian shares inched up to finish at all-time highs Monday, even as market participants booked profits ahead of the release of key economic data, due 30 September.
The National Stock Exchange's (NSE) Nifty50 index closed 0.01% higher at 17,855.10 points. The S&P BSE Sensex ended 0.05% higher at 60,077.88 points
The Nifty Auto index, a basket of 15 stocks including the nation's leading carmaker Maruti Suzuki India (MSIL), jumped 3.22%. Meanwhile, the Nifty IT index, a basket of 10 software developers including Mindtree, was the laggard, falling 2.88%.
Gainers/losers
The Indian rupee was trading 0.075% lower to the US dollar, to INR73.86 at 18:04 hours Indian time (UTC+5:30).
On the Nifty, shares of prominent automakers advanced. MSIL's stock gained 6.44%. Mahindra & Mahindra (M&M), and JLR-parent Tata Motors added 4.3% and 4.1% respectively.
However, IT stocks dropped. HCL Technologies, Tech Mahindra and Wipro lost 4.36%, 3.28% and 3.23% respectively.
Likewise on the Sensex, shares in MSIL, M&M, and two- and three-wheeler maker Bajaj Auto were the biggest gainers adding 6.53%, 4.14% and 2.77% respectively.
HCL Technologies, Tech Mahindra, and insurance provider Bajaj Finserv were the biggest losers, shedding 4.58%, 3.30% and 2.64% respectively.
Multiplexes gain
Indian cinema operators finished higher after the western Maharashtra state announced that movie halls and theatres can reopen from 22 October.
Shares of PVR shot up 5.32% at INR1,591.30 on the NSE, while rival Inox Leisure soared 7% at INR373.95. Maharashtra's capital Mumbai houses the country's biggest entertainment, film and media production houses.
Read more: India's fashion retailers set to post 25% growth