Indian stock markets set for a positive opening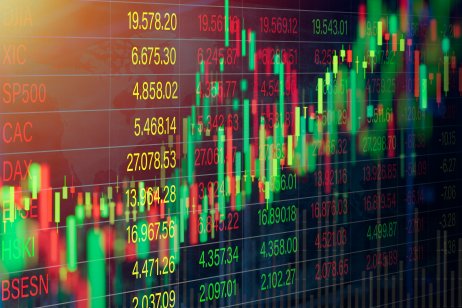 Wall Street's overnight gains and cheery Asia sentiments are expected to support the Indian stock markets, which seem to be headed for a positive opening on Thursday.
The Nifty 50 Futures index, listed on the Singapore Exchange, was trading 0.59% higher to 17,076.80 points at 08:34 hours Indian time (UTC+5:30) on Thursday, suggesting that Dalal Street will open in the green.
Traders must tread carefully
"We have weekly options expiry coming up on Thursday," said Gemstone Equity Research and Advisory Services chief analyst Milan Vaishnav.
"As always, the session is likely to stay dominated with rollovers centric moves...We recommend navigating the markets very carefully. So long as the zone of 16,750-16,800 (points) is intact, it is strongly advised against creating shorts as what we are witnessing is nothing but short covering from lower levels. While making fresh purchases on a selective note, profits should be protected at higher levels," Vaishnav wrote in a note to clients, published on his firm's website.
Things to note prior to trade
Medplus Health Services will start trading on the bourses today. Prior to its initial share sale, the pharma retailer raised INR4.18bn ($55.39m) from 36 anchor investors, according to an exchange update.
Indiabulls Real Estate said its board of directors have decided to raise funds to the tune of INR15bn. The property developer told the bourses the move is subject to necessary approvals from shareholders.
Apprehensions surrounding the Omicron variant were among the top factors that were discussed at the recent meeting of the Reserve Bank of India's monetary policy committee (MPC), according to the minutes of the meeting made public on Wednesday.
"My views have not changed much since the August and October statements," said MPC member Jayanth R Varma. "I believe that monetary policy is no longer the right instrument to deal with the Covid-19 pandemic whose economic effects (as opposed to its health effects) have diminished greatly and become more concentrated in narrow pockets of the economy. There is no evidence so far to suggest that the Omicron variant of the Covid-19 virus would change the picture materially."
American indices ended higher
US indices closed higher on Wednesday, and have posted two consecutive winning days after starting the week against the ropes.
The Dow Jones Industrial Average climbed 261 points, or 0.74%, the S&P 500 added 1.02%, while the Nasdaq Composite advanced 1.18%.
Read more: Zee Entertainment (ZEEL) stock seesaws amid Sony merger