Indian stock markets look to open cautious on Asian cues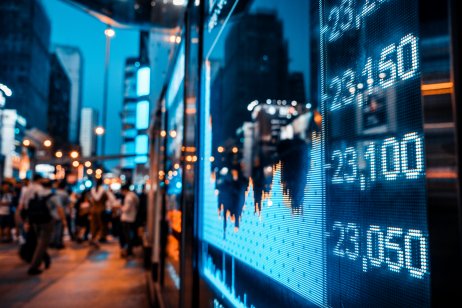 Indian stock indices are looking ahead for a cautious start, riding on Asian cues as concerns over new Covid variant Omicron linger on.
SGX Nifty futures index, which represents Indian stocks, had a choppy trading session on Monday morning but held its ground with a 0.60% premium over its previous close.
Asian stocks started cautiously on Monday except for Shanghai as all other key markets across the region came under pressure from investors who were looking for directions and considering how disruptive Omicron could be to economic recovery.
Wall Street indices closed lower on Friday even as the much-awaited jobs data came out hopeful, but worries over the Federal Reserve tapering emerged with the new virus woes. Dow Jones Industrial Average fell 0.17%, S&P 500 lost 0.84% on Friday.
For the week ahead, Yesha Shah, head of equity research, Samco Securities said with a slew of events on the horizon, traders should brace themselves for an action-packed week.
"Market players will attempt to read between the lines of the RBI's monetary policy outcome. The Governor's inflation comments will provide insight on our economy, inflation issues, and any future measures our central bank may make. Inflation data for China and the United States are also due next week, which may add to the market volatility. Additionally, as more clarity on the new Covid-19 version becomes available, investors can expect whipsaw movements in the markets." Shah added.
Key things to note before trade
Tech Mahindra acquired Activus Connect, which provides work-at-home customer experience management solutions, for $62 million
Tata Motors to increase vehicle prices from January next year to offset price rise impact
State Bank of India has invited bids to sell a non-performing loan account with a total outstanding of INR41bn ($545.2m)
Lupin has inked a marketing pact with Biomm SA to distribute and market biosimilar Pegfilgrastim in Brazil
Read More: Will there be a Santa Rally in December 2021?