Indian stock markets await inflation data, Omicron updates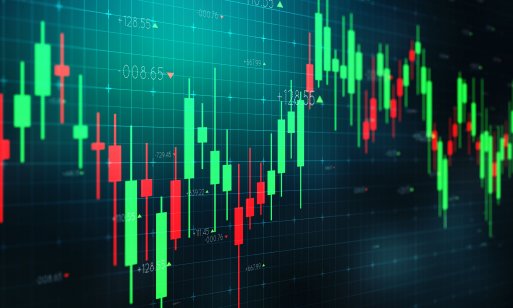 Indian stock markets are likely to react to macroeconomic data coming out this week and also take into account the progress of Omicron cases in the country, which analysts believe could hamper the economic revival that has started.
Data that could set the course of markets include monthly inflation print from India and the US for the month of November, which is due at the start of the week.
India's consumer price index (CPI) and whole price index (WPI) inflation data are scheduled for the following sessions this week.
Investors are keenly watching the US Federal Reserve's reaction to its inflation data and decision on the economic stimulus and its roll-back, said Vinod Nair, head of research at Geojit Financial Services. "The market is expecting both domestic and US inflations to be higher than its previous month levels," Nair added.
Macroeconomic data
India's industrial growth – measured by the index of industrial production or IIP – rose marginally to print a stable yet tepid 3.2% in October from 3.1% in the previous month.
The festive seasons' cheer was offset by supply-side issues afflicting different segments including the auto sector and also because of a higher statistical base of the comparable last year.
According to economists, the latest data does not provide any convincing signals of a durable economic recovery after the key capital goods and consumer durables numbers indicated an on-year (y-o-y) contraction in October.
"Even as the ongoing supply challenges in the auto sector persisted, the y-o-y performance of several other high-frequency indicators deteriorated in November 2021, including electricity demand, port cargo traffic etc., suggesting that economic activity lost steam after the festive season ended, with a satiation of pent up demand," said Aditi Nayar, chief economist at rating agency ICRA.
Omicron spread
India has now reported 38 cases of Omicron according to various news agencies and speculations are rife that any spread of this new variant may hamper the economic revival, according to traders.
This variant, which has now spread to 63 countries from its origin in South Africa, is found to be more transmissible than the Delta strain, said the World Health Organization on 12 December.
"The coming week is going to be critical for the markets as we have some important data and events lined up. The updates on the global Covid situation will remain on the participant's radar. Though the fear about the new Covid variant has subsided, we're still seeing volatility across the globe and expect the trend to continue next week as well," said Ajit Mishra, vice president for research at Religare Broking.
"Going ahead, we feel the recovery would remain uneven thus recommend continuing with a positive yet cautious approach," Mishra added.
Nifty50 breakout
Dharmesh Shah, an analyst at ICICI Securities in Mumbai said that that the Nifty50 in the past two years has maintained a streak of not falling more than 11% over 9 weeks. This trend may stay, he said.
"We expect this rhythm to continue. With a 10% correction over the past 8 weeks behind us, we expect Nifty to eventually witness a breakout from the past two weeks consolidation of gains. We expect Nifty to resolve out of ongoing healthy base formation and head towards the 18,000 mark in coming weeks," Shah added.
Among the sectoral indices, capital goods, real estate and software are expected to continue outperformance while banking, auto and metal are poised with favourable risk-reward setup, he said.
The bellwether Bombay Stock Exchange's 30-share Sensitive index had ended at 58,786.67 points last Friday, 10 December – 2.3% higher from its levels a week before. The most-traded National Stock Exchange's Nifty50 index was at 17,511.3 points on the same day, 1.9% above its level a week ago.
Read More: Indian malls to recover up to 75% of pre-Covid levels: ICRA