Government reforms send Indian stocks to record highs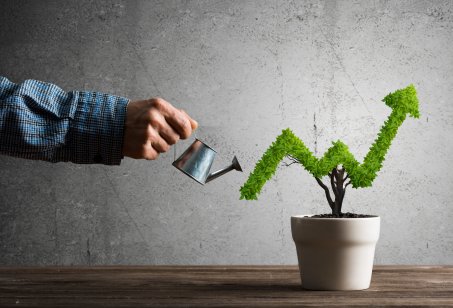 Indian stocks rose for a third consecutive day on Thursday, finishing at all-time highs, on the back of the Narendra Modi government's reforms drive.
The National Stock Exchange's Nifty50 index closed 0.63% higher at 17,629.50 points. The S&P Sensex ended 0.71% higher at 59,141.16 points.
The Nifty PSU Bank index, a basket of 13 state-run lenders including the Indian Overseas Bank (IOB), shot up 5.43%. Meanwhile, the Nifty Media index, a basket of 10 stocks including Zee Entertainment Enterprises (ZEEL), was the laggard and fell 1.71%.
Gainers/losers
The Indian rupee was trading 0.08% lower to the US dollar, at INR73.50 at 17:40 hours Indian time (UTC +5:30).
On the NIFTY, shares of IndusInd Bank, cigarette maker ITC and the nation's largest lender, the State Bank of India (SBI), were the top gainers, adding 7.31%, 6.62% and 4.77% respectively.,
However, Aditya Birla Group firm Grasim Industries, the country's second-largest telco, Bharti Airtel (Airtel) and India's largest private sector employer, Tata Consultancy Services (TCS), were the top losers, shedding 1.76%, 1.34% and 1.30%.
On the SENSEX, shares in IndusInd Bank, ITC and SBI were the biggest gainers, adding 7.34%, 6.83% and 4.46% respectively.
TCS, Tata Group firm Tata Steel, and software major Tech Mahindra, however, were the biggest losers, shedding 1.32%, 1.25% and 1.16% respectively.
Vodafone Idea
Shares of mobile service provider Vodafone Idea surged more than 27% to finish at INR11.40 ($0.16), buoyed by optimism that the telco will benefit significantly from the government's financial relief measures for the industry.
Reforms push
Earlier, New Delhi announced a much-awaited relief package for telecommunication companies weighed down by debt obligations. The cabinet approved reforms on Wednesday to smooth the nation's transition to 5G services in 2022.
Separately, the administration also announced an INR260.58bn ($3.5bn) production-linked incentive scheme for automobile and drone manufacturers.
Wednesday's announcements followed an INR106.8bn ($1.46bn) production-linked incentive scheme for the textile industry, which was rolled out last week.
Read more: Vodafone Idea shares soar after India announces relief measures for telecom