Indian shares snap seven-session winning streak to finish flat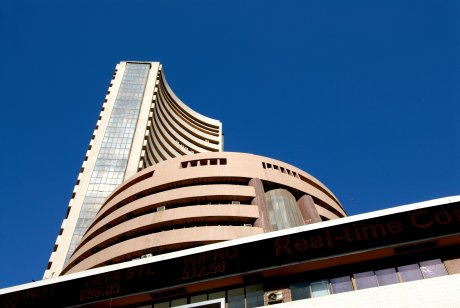 Indian stocks failed to extend seven sessions of gains, finishing flat Tuesday, in spite of the bullish sentiment prevailing across most markets in the region.
The National Stock Exchange's Nifty50 index closed 0.32% lower at 18,418.75 points, while the S&P BSE Sensex ended 0.08% lower at 61,716.05 points.
The Nifty Realty index, a basket of 10 stocks including Indiabulls Real Estate, dropped 4.74%, and the Nifty PSU Bank index, a basket of 13 state-run lenders including Indian Bank, fell 3.73%.
However, technology firms, select automakers and financial services providers were among the counters that posted gains through the day.
Winners and losers
The Indian rupee was trading 0.23% higher to the US dollar, to INR75.06 at 17:54 hours Indian time (UTC+5:30).
On the Nifty, shares of IT major Tech Mahindra, engineering-to-software conglomerate Larsen & Toubro (L&T), and tech services giant Infosys were the top gainers, adding 4.26%, 3.33% and 1.75% respectively.
Cigarette maker ITC, JLR-parent Tata Motors, and smaller rival Eicher Motors were the top losers, shedding 6.27%, 4.88%, and 4.51% respectively.
Meanwhile, on the Sensex, shares in Tech Mahindra, L&T, and insurance provider Bajaj Finserv were the biggest gainers, adding 4.12%, 3.26% and 1.99% respectively.
ITC, consumer goods manufacturer Hindustan Unilever, and jewellery and watches retailer Titan Industries were the biggest losers, shedding 6.23%, 4.06% and 3.97% respectively.
L&T Infotech zooms
Larsen & Toubro Infotech (LTI) finished 16.83% higher at INR6,900 ($91.90), valuing the software exporter at around INR1.2trn.
Brokerage house ICICI Securities raised its price forecast for LTI's stock, a day after the global technology consulting and digital solutions firm reported stellar earnings for the quarter through September. ICICI analysts put down a revised price target of INR7,050 per share, attributing the upward revision to the software developer's "consistently consistent" performance.
Read more: S&P Global arm: Indian steel firms have room to hike prices
Read more: Moody's ups Indian banking outlook on improving environment