Indian shares rebound ahead of central bank rate decision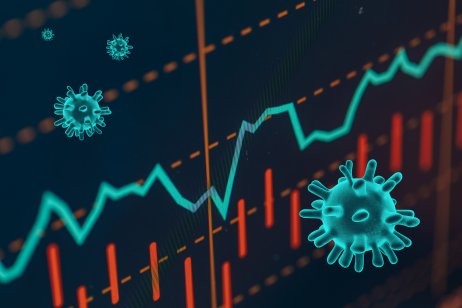 Indian shares bounced back to finish higher on Tuesday, boosted by expectations that the country's central bank, the Reserve Bank of India (RBI), will maintain its record-low lending rate amid an Omicron virus threat to business activity.
Benchmark equity indices in Mumbai advanced 1.56% each through the day. The National Stock Exchange's (NSE) Nifty50 closed at 17,176.70 points and the S&P BSE Sensex ended at 57,633.65 points.
Metal and mining companies surged on 7 December, with the Nifty Metal index, comprised of 15 stocks including state-run Hindustan Copper, soaring 3.13%
Banks gained, with the Nifty Private Bank, the Nifty Public Sector Undertakings (PSU) Bank and the Nifty Bank indices rising 2.48%, 2.47% and 2.32% respectively
The Indian rupee was trading 0.045% lower against the US dollar at INR75.42 as of 15:55 hours local time (UTC+5:30).
On the Nifty50
Shares in Aditya Birla Group firm Hindalco Industries, Tata Group firm Tata Steel and private sector lender Axis Bank were the biggest gainers, adding 5.15%, 3.97% and 3.59% respectively.
Bakery products major Britannia Industries, pharmaceutical firm Cipla and rival Divi's Laboratories were the biggest losers, shedding 0.58%, 0.56% and 0.36% respectively.
On the Sensex
Tata Steel, Axis Bank and rival ICICI Bank were the top gainers, adding 3.63%, 3.6% and 3.46% respectively.
Coatings giant Asian Paints was the sole loser among the 30 counters on the index, shedding 0.22%.
RBI status quo
The Reserve Bank of India (RBI) is expected to leave interest rates unchanged at its final rate-setting meeting of the year on 8 December.
Five economists polled said the central bank's monetary policy committee (MPC) would leave the benchmark repurchase rate at a record low of 4%. But a hike is imminent early next year, they told this news platform.
The Indian economy, Asia's third largest, expanded by 8.4% year-on-year in the quarter through September 2021, compared to a contraction of 7.4% in the corresponding period of the preceding year, per government data.
Read more: Indian steel company profits hit by higher costs: ICRA