Indian stock markets rise on hopes of broad-based recovery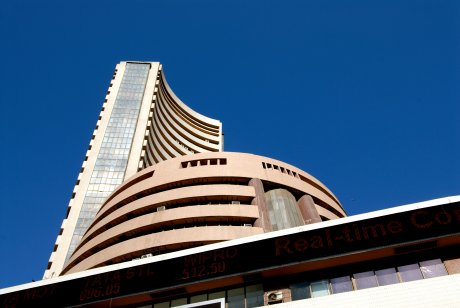 Indian shares gained a third straight session to finish higher on Thursday as concerns about the Omicron virus threat eased after the central bank's comment on a broad-based recovery in activity.
Benchmark indices advanced 0.27% each through the day. While the National Stock Exchange's (NSE) Nifty50 ended at 17,516.85 points, the S&P BSE Sensex closed at 58,807.13 points.
"The recovery in domestic economic activity is turning increasingly broad-based, with the expanding vaccination coverage, a slump in fresh Covid-19 cases and rapid normalisation of mobility," the nation's central bank noted on Wednesday.
"Rural demand is expected to remain resilient. The spurt in contact-intensive activities and pent-up demand will continue to bolster urban demand," added the Reserve Bank of India.
Media companies were the top performers with the Nifty Media index, comprised of 10 stocks including Network18 Media & Investments, jumping 3.57%
The Nifty Fast Moving Consumer Goods (FMCG) index, a basket of 15 stocks including Godrej Consumer Products, climbed 1.44%
The Indian rupee was trading 0.59% lower to the US dollar, to INR75.82 at 17:00 hours local time (UTC+5:30).
On the Nifty50
Shares of cigarette maker ITC, engineering-to-software conglomerate Larsen & Toubro (LT) and coatings major Asian Paints were the top gainers, adding 4.91%, 3.01% and 2.20% respectively.
The country's largest private sector lender HDFC Bank, watches and jewellery retailer Titan Company (TITAN) and food products major Nestle India were the top losers, shedding 1.79%, 1.35% and 1.12% respectively.
On the Sensex
Stock in ITC, LT and Asian Paints were the biggest gainers, adding 4.6%, 3.06% and 2.23% respectively.
HDFC Bank, TITAN and Nestle India were the biggest losers, shedding 1.67%, 1.32% and 0.99% respectively.
HCLTECH slides
HCL Technologies finished 0.31% lower at INR1,168 after the company said it will partner with Germany's largest co-operative lender apoBank to buy a German IT consulting firm. The software exporter has a market capitalisation of around INR3.17trn ($41.8bn) on the NSE, where its shares have gained some 23% so far this year.
RBI tightening
The Reserve Bank of India's (RBI) monetary policy committee (MPC) "voted to keep policy rates on hold (on 8 December), opting only to introduce further small measures to withdraw liquidity from the banking sector," said Darren Aw, Asia economist at London-based research firm Capital Economics.
"With the RBI still focusing primarily on supporting the fragile economic recovery, we continue to think that policy rates will be left on hold for a few more months yet," he wrote in an 8 December note to clients.
Read more: India's Shriram Properties raises .5m from anchor investors