Indian shares drop as investors tread with caution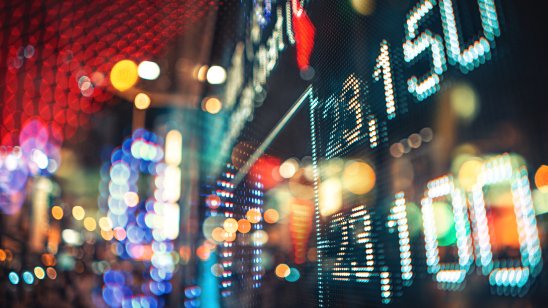 Indian shares cut short a two-session rising streak to finish lower on Wednesday as market players exercised caution amid the lack of fresh cues.
The National Stock Exchange's Nifty50 index ended 0.31% lower at 18,210.95 points, while the S&P BSE Sensex closed 0.34% lower at 61,143.33 points.
The Nifty Media index, a basket of 10 stocks including mobile games developer Nazara Technologies, fell 2.03%. However, the Nifty Public Sector Undertaking (PSU) Bank index, a basket of 13 lenders including The Jammu and Kashmir Bank, rose 2.05%.
Winners and losers
The Indian rupee was trading 0.15% lower to the US dollar, to INR75 at 16:48 hours Indian time.
On the Nifty, shares in coatings giant Asian Paints, chemicals manufacturer UPL and pharmaceutical firm Divi's Laboratories were the top gainers, adding 4.12%, 3.75% and 2.29% respectively.
Axis Bank, lender Bajaj Finance and the state-run Oil and Natural Gas Corporation (ONGC) were the top losers, shedding 6.48%, 4.81% and 3.46% respectively.
Meanwhile, on the Sensex, Asian Paints, drug manufacturer Sun Pharmaceutical Industries and software major Infosys were the biggest gainers, adding 4.42%, 1.45% and 1.44% respectively.
Axis Bank, Bajaj Finance and insurance provider Bajaj Finserv were the biggest losers, shedding 6.52%, 4.7% and 1.85% respectively.
Maruti Suzuki India
In a 27 October regulatory filing, automaker Maruti Suzuki India (MSIL) reported a 65% year-over-year drop in profits for the quarter through September, at INR4.75bn.
Stock in India's leading car manufacturer has declined some 4.4% so far this year, to INR7,350 ($97.95), as a shortage of microchips forced the firm to cut production for a third straight month in October.
SJS Enterprises IPO
Auto parts maker SJS Enterprises fixed the price band of its initial public offering (IPO) at INR531 to INR542 ($7.08 to $7.21) per share, according to a press statement issued by the company.
The issue opens for subscription on 1 November and the Bengaluru-based company is looking to raise up to INR8bn at the upper end of the price band.
Read more: Asahi India Glass surges on capacity expansion plans