Indian shares defy regional trend to hit record highs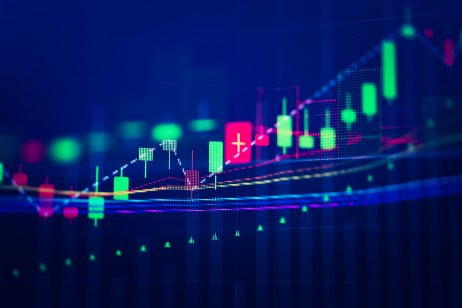 Indian shares finished at record highs Wednesday, bucking the bearish mood that lingered across most markets elsewhere in the region.
The National Stock Exchange's Nifty50 index closed 0.80% higher at 17,519.45 points. The S&P BSE Sensex gained 0.82% to finish the day at 58,723.20.
The Nifty PSU Bank index, a basket of 13 state-run lenders including the Indian Bank, rose 2.83%. Meanwhile, the Nifty Media index, a basket of 10 stocks including Network 18 Media & Investments, lagged, losing 1.55% on the day.
Gainers & losers
The Indian rupee was trading 0.24% higher to the US dollar, to INR73.47 at 17:22 hours Indian time (UTC+5:30).
On the NIFTY, the top gainers were leading electricity generator NTPC, the nation's second largest telco Bharti Airtel (Airtel), and mining giant Coal India (CIL), adding 7.46%, 4.80% and 3.98% respectively.
However, Tata Group firm Tata Consumer Products, food products major Nestle India, and the Aditya Birla Group's Grasim Industries were the top losers, shedding 0.95%, 0.55% and 0.49% respectively.
On the SENSEX, NTPC, Airtel, and Titan posted the largest gains, adding 7.16%, 4.53% and 3.09% respectively.
The biggest losers were Nestle, Ultratech and Axis, shedding 0.56%, 0.42% and 0.38% respectively.
Auto sector woes
Automobile stocks in India have yet to react to the global shortage of microchips. They seem to be riding the bull-run of the broad equity indices. However, this may not last, analysts told Capital.com.
Chip scarcities have forced production cuts at some of the biggest carmakers, raising the risk that they will miss out on an annual demand surge during the ongoing festive season. That could slow the industry's recovery from the coronavirus pandemic, and could become a drag on the overall market sentiment, they added.
Read more: Force Motors stocks gain after new 'Gurkha' reveal in India