Indian stocks seen unruffled by $82bn asset monetisation: analysts
Subscribe to Weekly Highlights
The major market events for the week ahead right in your inbox.
Subscribe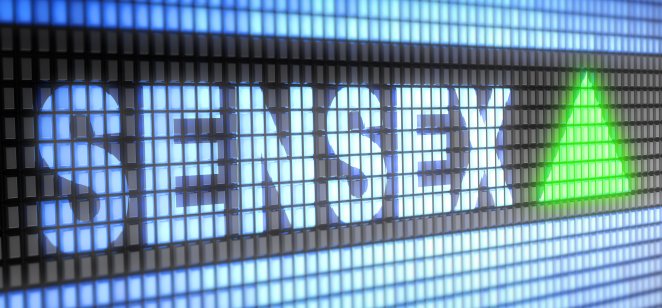 Content
India's stock market will likely take in its stride the impact of a record government fundraising plan that's seen draining money from the financial system in the coming years, according to analysts.
The so-called National Monetisation Pipeline, a plan to raise as much as INR6trn ($82bn) by leasing out public-sector assets to private businesses, is unlikely to unsettle India's financial markets because the programme will be spread out over four years, according to Ajit Mishra, vice president of research at Religare Broking. The Reserve Bank of India's pledge to provide ample financial liquidity to support the economy's recovery from the coronavirus pandemic will also help reassure investors, according to him.
The asset monetisation announcement may be a "non-event" for markets and is unlikely to lead to a correction in equities, according to Shrikant Chouhan, executive vice president of equity technical research at Kotak Securities.
National Monetisation Pipeline
Last week, Finance Minister Nirmala Sitharaman unveiled the asset monetisation plan, which aims to raise cash by leasing out existing, underutilised assets – known as brownfield assets – mainly from the road, railway, airline and port sectors. The nation's stock market has continued to power to new peaks even after the announcement, with the benchmark Nifty 50 index hitting a record high this week.
India has set a target of raising INR880bn by March 2022 under the asset monetisation programme, while the remaining INR5.12trn will be mobilised equally across each of the three years ending March 2026.
"The asset monetisation plan is stretched over the next four years so we don't see the situation of oversupply of government stocks," Religare's Mishra said. "This would provide opportunities to investors and benefit the government as the funds would be used towards reviving infrastructure which in turn boost the economy. We have ample liquidity in the system and the apex bank has also assured all the support amid the inflationary pressure."
| | |
| --- | --- |
| Long position overnight fee | -0.0086% |
| Short position overnight fee | 0.0004% |
| Overnight fee time | 22:00 (UTC) |
| Spread | 1.5 |
| | |
| --- | --- |
| Long position overnight fee | -0.0169% |
| Short position overnight fee | 0.0061% |
| Overnight fee time | 22:00 (UTC) |
| Spread | 0.8 |
| | |
| --- | --- |
| Long position overnight fee | -0.0172% |
| Short position overnight fee | 0.0062% |
| Overnight fee time | 22:00 (UTC) |
| Spread | 1.8 |
| | |
| --- | --- |
| Long position overnight fee | -0.0295% |
| Short position overnight fee | -0.0149% |
| Overnight fee time | 22:00 (UTC) |
| Spread | 30.5 |
Stock market ebullience
The South Asian nation's stock market has rallied almost 130% from the multi-year lows reached in early 2020, when the outbreak of the pandemic forced economic shutdowns across nations and roiled the financial world. This was aided by the central bank's pro-growth policies, which have seen interest rates being maintained at a record low.
Domestic investors are pouring funds into the equity markets for better returns as low interest rates have crimped earnings on traditional investment avenues such as bank fixed deposits. International buyers have also flocked into Indian equities as the government lifted nearly all lockdown restrictions to boost economic activity. Foreign direct equity investments in India grew by 168% in the first three months of the financial year 2021-22, from the same period a year earlier, according to the most recent government data.
A growing pipeline of initial share sales reflects expectations that the upbeat trend in the market will continue. As many as 28 companies have sold shares through IPOs so far this year to raise a total USD5.7bn, compared with 16 companies raising an aggregate USD1.79bn in the whole of 2019, according to Prime Database.
No correction expected
While the rally in equities could slow down as the government's monetisation plan progresses, a sell-off still looks unlikely, according to some analysts.
"Funds may come at a premium for non-government borrowers, but we see it as a non-event for the market and do not envisage any correction in the market because of it," Kotak Securities's Chouhan said.
Read More: Sunil Mittal wants to buy into India's growth opportunity