Indian investment banks' 2021 fee pool $1bn as volumes rise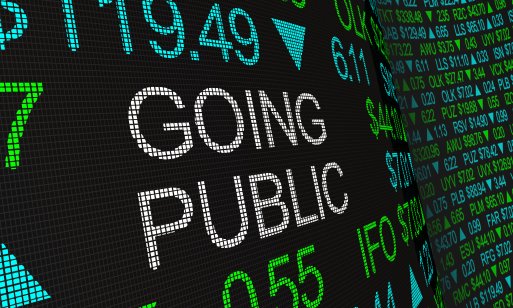 Indian investment bankers' fee pool crossed $1bn this year, up as much as 25% over last year, thanks to the record number of share sale issues.
A surge in business has also helped margins improve in the investment banking fee pool, according Kotak Mahindra Investment Bank, one of the largest investment bankers in India and a manager of several share sales this year. The year 2021 shattered some records, including the single-biggest issue, the total number and size of issuance.
In 2021, the total number of initial public offerings was more than the last three years together, both in terms of the number of companies and the total amount raised. As many as 65 companies raised a combined INR1.35trn ($18bn), a record for the country. The average size of IPOs soared to INR20bn.
This year so far, 10 companies raised over $500m compared with three last year. Seven companies raised between $250m-$500m through IPOs compared with two in the previous year, according to data compiled by Kotak Mahindra Capital.
Paytm debut
One97 Communications, which owns and operates India's largest digital payments platform under the brand Paytm, in November raised INR183bn in India's largest ever share sale.
Sentiment among investors and fund-raisers was largely unaffected even after shares of One97 fell in their debut by as much as 27% and are trading over 40% below their issue price of INR2,150. At least half a dozen issues have hit the market since then reflecting the bullish market sentiment.
The government and the central bank have played their part in boosting the underlying stock market sentiment since March 2020 when the World Health Organization labelled the Covid-19 outbreak a pandemic.
The Reserve Bank of India, the nation's central bank, has kept interest rates at a record low since February 2019 and maintained abundant cash in the financial system to help accelerate economic growth. The government has announced production-linked incentive plans worth billions of dollars from automobile to telecom sectors in order to help sustain economic activities.
Retail investors
"From an IPO perspective, the year has been unique in many ways. Institutional and retail investors welcomed with great enthusiasm IPOs from new-age tech. While 2021 was huge for the IPO fund raising market, we expect 2022 to be another good year. Nevertheless, investors should be cautious and not assume all IPOs to hit the bulls eye," S Ramesh, managing director and CEO of Kotak Investment Banking told Capital.com.
Digital and financial technology companies dominated the scene, a trend seen in other developed markets. The healthcare and pharmaceutical segments followed, attracting major deals in the face of the global pandemic.
The demand from retail investors meant some of the IPO issues were fully subscribed within hours of opening, Kotak Mahindra noted.
Kotak Mahindra was lead manager in 19 out of the 26 primary market issuances that it helped advise on this year. It helped raise about $15bn for the companies via IPOs.
The private placement of shares with institutional investors and rights share issues took a backseat this year. Funds raised from institutional investors through private share placements totalled $5.6bn, lower than the $11.4bn recorded last year, while those via rights issue were $3.9bn, down from $8.6bn a year ago.
Outlook
Kotak Mahindra sees the trend of fund raising via share sales to continue in the new year, driven by companies from the digital technology, consumer, healthcare, real estate and specialty chemicals sectors, among others.
"The IPO momentum is likely to continue in 2022, which will be dominated by resilient sectors such as new-age tech, healthcare, consumer, real estate and specialty chemicals. With an IPO pipeline in place of $15bn filed with market regulators and awaiting launch and $11bn likely to be filed in the near term, we can expect a good share of IPO activity across mid-caps and large-caps with several high-quality companies looking to list," said V Jayasankar, wholetime director at Kotak Mahindra Capital told Capital.com.
State-owned Life Insurance Corporation of India, the nation's largest insurer with over 85% market share, is planning an IPO and has appointed 15 merchant bankers for the transaction. The company has said the size of the offering is "unprecedented".
Read more: India's stocks close higher for second day on value buying