Indian highways builder IRB ends flat amid stake sale to GIC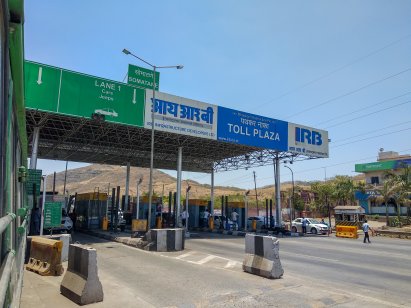 Stock in Indian highways builder IRB Infrastructure Developers failed to hold on to its intra-day gains on Wednesday, despite news that the company will be permitted to sell a minority stake to Singapore's sovereign wealth fund, GIC.
IRB Infrastructure Developer's shares, which advanced some 2.1% in morning trade, finished flat at INR208.90, valuing the Mumbai-headquartered firm at around INR73bn ($971m).
This was after India's competition regulator said it will allow IRB Infrastructure to sell a 16.94% stake to Singaporean firm Bricklayers Investment, which is a wholly-owned subsidiary of GIC Infra Holdings, which is owned by GIC (Ventures).
The transaction will see the "acquisition of up to 16.94% of the share capital of the target on a fully diluted basis and non-fully diluted basis, through the subscription of new shares issued by way of a preferential issue on a private placement", per a 21 December statement issued by the Competition Commission of India (CCI).
Law firm Trilegal represented the buyer. The two sides did not disclose the deal value.
IRB's growing order book
In a 17 December regulatory filing, IRB said it will build a 129.7 kilometre (KM) stretch of the upcoming 594KM Ganga Expressway, in the northern Uttar Pradesh state. IRB is to execute the project at an outlay of INR65.55bn, under the design, bid, finance, operate and transfer (DBFOT) route.
"This will be our third project in the state of Uttar Pradesh," said IRB Infrastructure Developers' managing director Virendra D Mhaiskar. The firm's in-house domain expertise and resources "have been instrumental and demonstrative in creating world class and quality highways infrastructure for India over the last two decades."
IRB claims it can construct more than 500km of roads in a year. The toll-road developer said the new project has boosted total orders to INR192.1bn, including a construction order book of INR126.7bn, thus providing revenue visibility for the next three years.
Read more: India's Exide Industries (EXIDEIND) to make Li-ion cells