India's Piramal pays $4.7bn to complete Dewan Housing buyout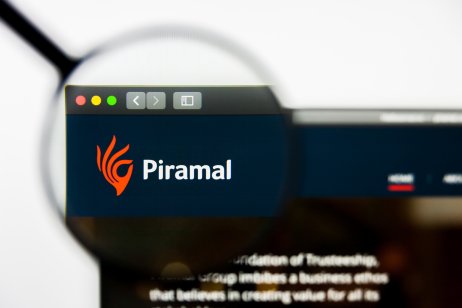 India's Piramal Enterprises completed the acquisition of Dewan Housing Finance Corporation by paying off a total of INR342.5bn ($4.7bn) to the creditors in cash and non-convertible debentures, according to its press release on Wednesday.
The global business conglomerate paid INR147bn in cash and the balance INR195.5bn by way of 10-year non-convertible debentures at 6.75% interest per annum. The payoff completes the first and the largest resolution under the Insolvency and Bankruptcy Code in the financial services sector.
The release added that it got approvals from authorities such as the Reserve Bank of India, the Competition Commission of India and the National Company Law Tribunal for the acquisition. As many as 94% of the creditors had voted in favour of Piramal's resolution plan.
Upon acquisition, Piramal Enterprises' unit Piramal Capital and Housing Finance will merge with Dewan Housing Finance, which was India's fourth-largest housing finance company before it defaulted on its debt, and the new company would be called Piramal Capital and Housing Finance.
Large base of customers
"This accelerates our plans to become a leading digitally-oriented, diversified financial services conglomerate that focuses on serving the financial needs of the unserved and underserved customers of our country," said Ajay Piramal, chairman of the Piramal group.
"An important characteristic of any advanced economy is a robust insolvency code. The landmark bankruptcy reforms have made it possible to solve complex resolutions like this in a more complete and timely way," he added.
After the buyout, Piramal, which has a presence across diverse sectors from healthcare to financial services and real estate, will have a total of 301 branches, 2,338 employees and over one million customers for its housing finance business alone.
The acquisition would enable Piramal to implement on a larger base of customers the technology platform, advanced analytics engine and other digital capabilities it has built during the buyout process and would help the firm scale up its retail loan portfolio by five times and reduce its average borrowing cost.
This news seems to have had no impression on investors as shares of Piramal Enterprises traded 1.5% lower at INR2,644 on the National Stock Exchange in the afternoon.
Read more: India's Blue Star gains after breaking ground on new factory