India's Nykaa fixes IPO price, valued at $7.2bn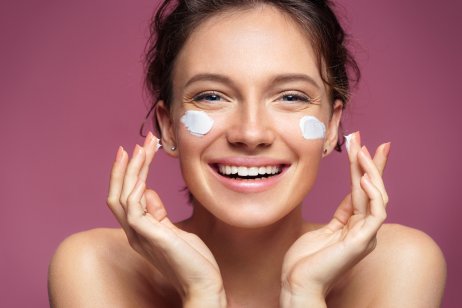 Indian beauty products retailer FSN E–Commerce Ventures, known for its Nykaa brand, has fixed a price range of INR 1085-INR1125 ($14.48-$15.01 per share) for its initial public offering (IPO), according to a stock exchange update. At the upper band, Nykaa will be valued at $7.2bn, a tad lower than a previous media report.
FSN plans to raise INR53.5bn at the upper end of the price band.
The company's IPO will open for subscription on 28 October and close on 1 November, according to the Red Herring Prospectus, or final papers, filed by the company.
Fresh issue + OFS
The IPO comprises a fresh issue of shares of up to INR6.3bn and an Offer For Sale (OFS) of up to 41.97m shares by investors in the company.
FSN, owned by banker-turned-entrepreneur Falguni Nayar, is backed by private equity firm TPG Capital along with a clutch of private investors.
Investors including the Sanjay Nayar Family Trust (tendering 4.8m shares), TPG Growth IV SF Pte Ltd (5.4m shares) and Lighthouse India Fund III (4.8m shares) would be offloading stake through the OFS. Others participating in the OFS include Yogesh Agencies & Investments Pvt Ltd and JM Financial and Investment Consultancy Services, among others, the RHP showed.
Proceeds
FSN would invest about INR420m from the IPO proceeds in subsidiaries such as FSN Brands and Nykaa Fashion, which would be used for setting up of new retail stores. Further, a similar amount would be used to set-up new warehouses for its subsidiaries Nykaa E-Retail, FSN Brands and Nykaa Fashion, the RHP said.
About INR1.6bn of the proceeds would be used to repay debt availed by its subsidiary Nykaa E-Retail and another INR2.3bn would be spent to enhance the visibility and awareness of its brands. An yet-to-be finalised sum would be used for general business purposes.
Bankers
Kotak Mahindra Capital Company, Morgan Stanley India Company, BofA Securities India, Citigroup Global Markets India, ICICI Securities and JM Financial are the managers to the issue.
Set up in 2012, FSN E–Commerce Ventures operates beauty and personal care business through the Nykaa vertical, and apparel and accessories through the Nykaa Fashion channel.
As of 31 August 2021, the company sold about 3.1 million stock-keeping units of 4,078 national and international brands to its consumers. In the financial year 2021, its total gross merchandising value (total value of merchandise sold over a period through an online platform) stood at INR40.46bn, a 50.7% rise from the previous financial Year 2020.
Read More: India's PB Fintech looks to raise raise 2m through IPO
The difference between stocks and CFDs
The main difference between CFD trading and stock trading is that you don't own the underlying stock when you trade on an individual stock CFD.
With CFDs, you never actually buy or sell the underlying asset that you've chosen to trade. You can still benefit if the market moves in your favour, or make a loss if it moves against you.
However, with traditional stock trading you enter a contract to exchange the legal ownership of the individual shares for money, and you own this equity.
CFDs are leveraged products, which means that you only need to deposit a percentage of the full value of the CFD trade in order to open a position. But with traditional stock trading, you buy the shares for the full amount. In the UK, there is no stamp duty on CFD trading, but there is when you buy stocks.
CFDs attract overnight costs to hold the trades, (unless you use 1-1 leverage) which makes them more suited to short-term trading opportunities. Stocks are more normally bought and held for longer. You might also pay a stockbroker commission or fees when buying and selling stocks.