India's LIC Housing Finance net falls 68% in September quarter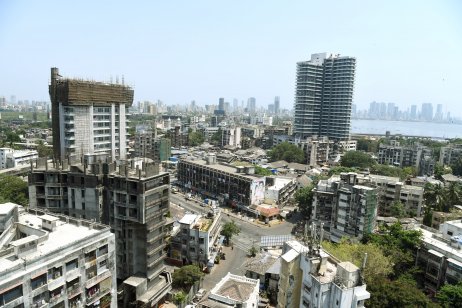 Indian mortgage lender LIC Housing Finance Ltd posted a 68.66% fall in standalone net profit at INR2.48bn ($33.18m) for the September quarter, it said in an exchange update, impacted mainly by higher provisioning for non-performing loans.
Shares in LIC Housing fell 7% today to INR409.65 on the National Stock Exchange responding to this development.
The company had posted a net profit of INR7.9bn during the same quarter of the previous financial year.
Non-performing loans
"The profit got hit as we made extra provisioning of INR6bn for non-performing loans and for One-Time Restructuring schemes of the Reserve Bank of India during the quarter," LIC Housing managing director and chief executive Y Viswanatha Gowd was quoted in a report in Moneycontrol.
During the reporting quarter, the company's revenue from operations fell 5.25% to INR47.08bn, compared with INR49.69bn recorded during the same period a year ago.
Business improves
With the gradual lifting of restrictions post-second wave of Covid-19, there has been a significant improvement in business during the quarter, compared with the corresponding previous quarter.
The total disbursements during the quarter stood at INR161.10bn, a 29% rise from INR124.43bn, and individual home loan disbursements were up 38% at INR143.30bn from INR103.73bn, it said.
"Business gradually improved towards the end of first quarter in line with the overall sentiments. This is reflected in higher disbursements in the second quarter and our impressive performance. The company expects a better third quarter (October-December), which coincides with the festival season and hopes to grow the business volumes in the quarters ahead," Viswanatha Gowd said.
Loan portfolio
During the quarter under review, LIC Housing's total loan portfolio stood at INR2376.60bn, an 11% growth from INR2133.49bn posted in the September quarter of previous financial year.
The company's net interest income rose to INR11.73bn, as against INR12.38bn recorded during the same period of previous year.
Read More: Indian shares look upbeat as SGX Nifty opens strong